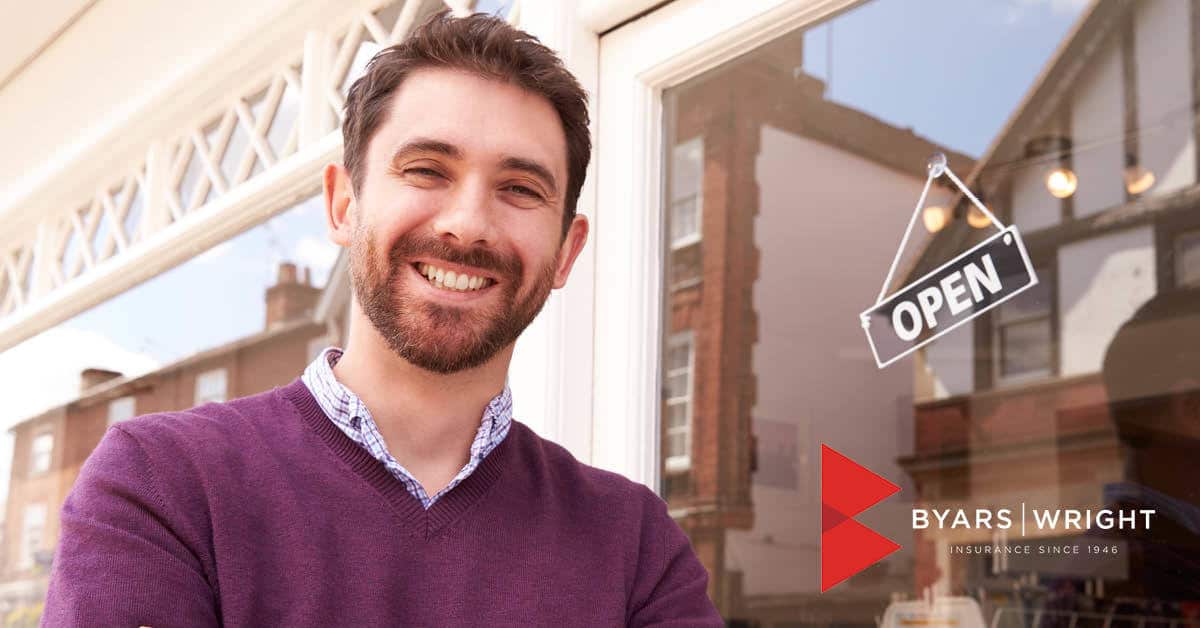 29 Apr

What you should know when searching for an insurance agency for your business, small or large

April 29th, 2019

By: Beau Yarbrough, Producer

Whether you're a small business owner running a one-man show or the owner of a large company with hundreds of employees, you may believe the size of your business plays a major role in selecting the right insurance agency.

But the reality is, the insurance needs of every business are basically the same. Every business needs building and personal property insurance, general liability, auto coverage if they have drivers, and then worker's comp unless they have less than five employees (even though in many cases it's still needed, but that's another discussion.)

That being said, of course, you get into different industries and specialties or different exposures as your business grows. Even so, the small business owner has the same concerns for his assets as the large business owner does. No matter the size, your main goal is to protect your business.
My advice is to find an agent you can grow with.  If you're a small business owner now, understand that your business may not always be small.
The fact is, you may own a small business today, but five, ten, or fifteen years down the road, you might not be near as small. That's why it's important to not necessarily find an agency that specializes in a certain business size, but one that understands your needs as a company.
As businesses grow, I've noticed that a lot of times, the business owner doesn't have time to manage everything as they did before. Ultimately, this makes it even more essential to work with people you trust to handle very important parts of your business.
Not only does this mean partnering with an agent who's going to stay on top of your insurance needs, but partnering with one that understands that you may have a whole new set of exposures as your business expands.
You may need policies that you didn't necessarily need before. For example:
Employment practices liability.

Now that you're not the one doing all the hiring and firing (that's up to your human resources person), you may now need coverage to protect your business from claims such as discrimination or wrongful termination.

Employee dishonesty coverage.

More than likely, you'd no longer be the one handling all the money and making deposits, and in this case, it's imperative that you have coverage in place in the instance an employee decides to steal from you.

Directors and officers insurance.

If you grow really big, you may require a board of directors, making protection for your board members an absolute must.

What Really Matters Is Finding the Right Agent
Whether you own a large or small company, you want to find an agent you like and trust. It's no different than finding a banker, lawyer or someone to cut your hair. At the same time, you should find an agent you genuinely enjoy working with, and one who's knowledgeable about insurance.
Be sure to ask about the companies they represent. Right off the bat, they should be able to name at least two or three carriers that'd be a good fit. Also, don't forget to ask about their support staff since you'll be working with them as well. When you find the right agent that fits, odds are, his service/support staff will be the right fit too!
Byars|Wright: Proving Value Through Knowledge and Experience

At Byars|Wright, our clients' premiums range greatly. We partner with companies that have one to 500 employees, and from $50,000 to $100 million in sales per year. We offer the full gamut of insurance, giving us the ability to cover the needs of any size business.
Plus, we have countless agents who specialize in different areas from surety bonds to nonprofits to retail businesses. Odds are there's an agent here who has extensive knowledge of your industry, making us a team who can not only provide value to a range of business sizes when we build a relationship with our customers, but a variety of industries as well.
Learn more about Business Insurance from Byars|Wright in Birmingham, AL
Byars|Wright is a locally owned and operated independent insurance agency with five offices in the greater Birmingham area – including Jasper, Gardendale, Homewood, Alabaster, and Cullman – that has developed into a major provider of commercial and personal insurance. Since 1946, the agency has expanded its scope of business and delivers a wide-range of insurance products with quality coverage at competitive prices. Byars|Wright has been designated a Best Practices Agency by the Independent Insurance Agents and Brokers of America and was also named "Best Companies to Work For in Alabama" by Business Alabama in 2016, 2017, 2018. 2019. We Build People, Protect Relationships. Byars|Wright is Where Relationships Matter.