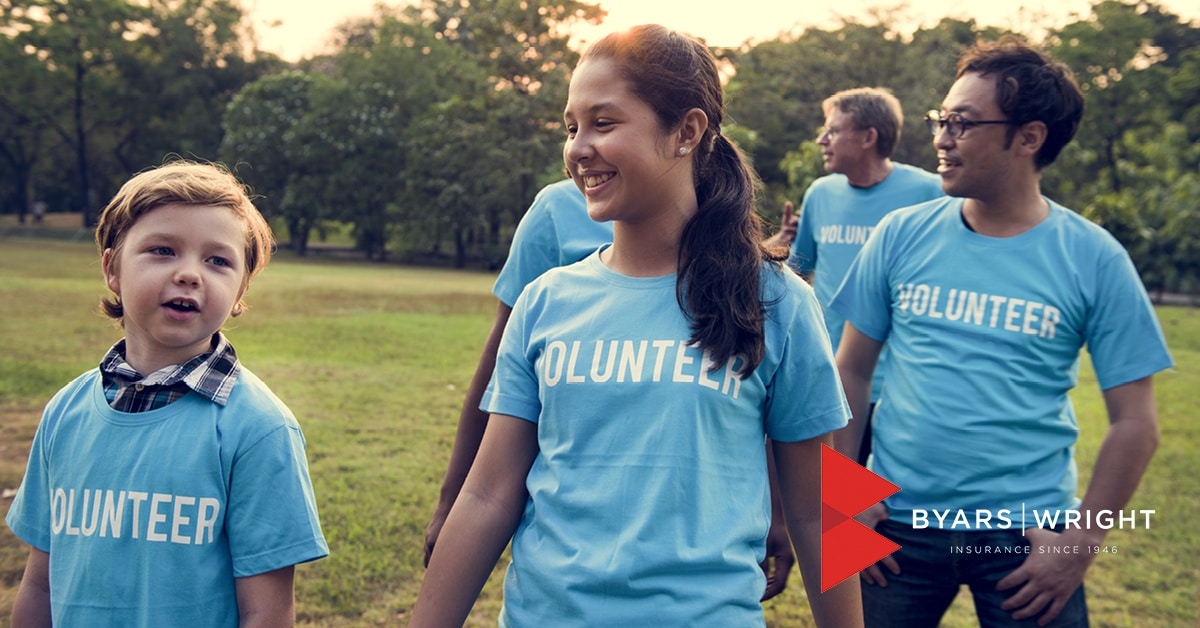 01 Mar

Don't Leave Your Personal Assets at Stake – Why Non-Profit D&O Insurance is Critical

February 8, 2019
Post by Byars|Wright

By John Byars, Vice-President

Is it true that no good deed goes unpunished? If you ask the 36% of all nonprofit organizations that have reported a directors and officers (D&O) claim in the last ten years, they might tell you yes.

D&O claims are becoming increasingly common for nonprofits, and it's scary to think that as a nonprofit director, officer, or board member, all of your assets could be at stake. Since you can be held personally liable for your decisions and responsibilities, implementing a broad Directors & Officers Liability policy is almost a non-negotiable – regardless of the nonprofit's size or budget.
Directors and Officers Liability Insurance for Nonprofits
Having D&O liability coverage in place not only protects you and your members against allegations of a wrongful act being committed while you're acting on behalf of the organization, but at the same time, the personal protection this coverage provides will help attract high-quality candidates to serve on your boards.
Why General Liability and the Volunteer Protection Act Aren't Enough
Many nonprofits mistakenly believe they have sufficient protection in place through the Volunteer Service Act and their general liability coverage. Unfortunately, this isn't the case as there are holes all throughout both that leave you and your members at risk of dealing with and paying for a lawsuit all on your own.
General liability is only going to cover you in a situation where there's negligence, whereas D&O insurance is going to provide coverage for "intentional" wrongful acts. Even if those actions may have been done by mistake, they're still considered "intentional."
For example, let's say it's your fiduciary responsibility to protect your employees' 403 B Plan so you decide to partner with a financial advisor. If this advisor you hired was to lose a large amount of money on their retirement plans, they could possibly bring a case against the board. While hiring this advisor was an intentional act, general liability isn't going to come into play.
Of course, every state has laws designed to protect volunteers at nonprofit organizations, but these only provide immunity for a very limited number of situations and for uncompensated persons only. It also doesn't cover one of your highest liability exposures, which is operating a motor vehicle, nor reckless or intentional misconduct, gross negligence, or violation of fiduciary duties.
For instance, you're the Executive Director at a local nonprofit and you hire someone to drive a bus full of kids from point A to point B. Only when there's a wreck with injured children do you realize you forgot to run the MVR, or driving history report. Now the parents are coming after the board of directors, which are the ones who appointed you – the one who neglected to run the MVR. Since the volunteer protection laws don't apply to motor vehicle incidents, you and your board members are left fending for yourselves.
The Crucial Need for a Broad D&O Policy
It's important to remember that not all D&O policies are created equal, just like general liability and state laws that are filled with holes that leave your members at risk.
A D&O policy must be broad and should:
Have a broad definition of "claim" and who an insured is that includes directors, officers, trustees, committee members, as well as anyone in training.
Cover a wide range of employment-related actions, such as wrongful termination, harassment, and discrimination.
Pay the defense costs, settlements, and judgments associated with claims as they are incurred, not on a reimbursement basis.
Protect the assets of the organization and personal assets of its directors and officers, but also the assets of a director or officer's spouse or domestic partner.
Don't Wait to Get Your D&O Policy in Place
When it comes to D&O insurance, the key is to remember that all policies are not created equal, and that's why it's important to have someone you trust work with your organization ensuring that your insurance program provides the protection you think it does.
Don't underestimate the importance of this coverage, otherwise you and your Board of Directors might find yourself in a situation where you're being held personally liable – even if you had the best of intentions.
Learn more about D&O insurance from Byars|Wright in Birmingham, AL
Byars|Wright is a locally owned and operated independent insurance agency with five offices in the greater Birmingham area – including Jasper, Gardendale, Homewood, Alabaster, and Cullman – that has developed into a major provider of commercial and personal insurance. Since 1946, the agency has expanded its scope of business and delivers a wide-range of insurance products with quality coverage at competitive prices. Byars|Wright has been designated a Best Practices Agency by the Independent Insurance Agents and Brokers of America and was also named "Best Companies to Work For in Alabama" by Business Alabama in 2016, 2017, 2018. 2019. We Build People, Protect Relationships. Byars|Wright is Where Relationships Matter.