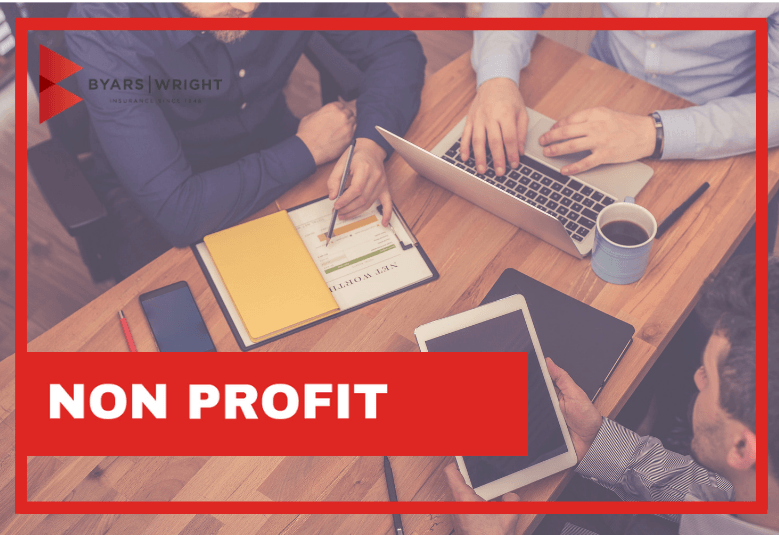 01 Jun

Looking for insurance for your nonprofit? Don't purchase a policy without reading this first

June 1st, 2019 By Trae Norrell, Producer

Whether you're a church, rehabilitation center, or mental health facility, there's no doubt that just like any other nonprofit, your insurance needs are complex. There's not a one-size-fits-all policy that's going to properly cover you from all of the exposures your organization faces. 

This is why it's so vital to partner with an insurance agent who's not just going to sell you a policy, but one who's going to take the time to understand who you are and protect your organization from any and all risks it faces.
My Best Advice for Nonprofits Looking for Insurance Coverage 
#1 I'd encourage every nonprofit to allow an insurance agent to partner with them. Executive directors wear many hats; they're the president, the maintenance chair, the one preaching the mission of the organization, and the list goes on. 
With the right insurance agent as your partner, you don't have to wear the risk management hat. You can leave it in the hands of someone who understands your needs, the risks you face, and is truly capable of protecting your organization. 
#2 Find a partner who's not only locally-founded but locally-driven. Not only should your insurance agent bring the right insurance companies to the table, but they should be investing in the community that you're investing in.
I'll admit my perspective is a little bit different from your average insurance agent. I serve as the chairman of the board for The Link of Cullman County, and through this, I've had the opportunity to see how this organization has grown and impacted lives in our community. I've also been in ministry for 10 years, and I'm currently the pastor of a church in Cullman so I'm personally invested in not only our community but local nonprofits as well.
#3 Make sure your agent covers all the bases, especially when it comes to auto liability and sexual misconduct. The dire need for proper auto insurance doesn't exclude nonprofits. All of your employees and volunteers need to be covered. Even if your nonprofit doesn't own the vehicles, if an employee or volunteer were to get in an accident while driving their personal vehicle on behalf of the organization, your nonprofit may still be held liable. 
With employement practices liability (EPL), there are all sorts of complexities. Oftentimes, sexual misconduct is excluded in EPL policies for churches and nonprofits. If this is excluded in your policy and has not been endorsed back in, that's a big, glaring problem. As an agent, this is probably the number one question I'd ask any nonprofit.
#4 Have documentation and procedures in place, just as a for-profit institution would. Yes, you do need an employee handbook; documents outlining the proper procedures for hiring and firing; cell phone agreements; drivers agreements; and even a social media policy. Social media awareness is a big topic these days, and your volunteers, employees, and board of directors must realize that they're representing your organization 24/7. Document those policies and expectations.
While this is a lot to take on by yourself, the right agent will have the capability of creating and tailoring these documents for you. They'll also be able to provide valuable insight on the best policies to incorporate. 
#5 Remember, the youth of a nonprofit organization does not negate the responsibility they hold. If your nonprofit is just taking off, you may think you're too small or not quite big enough for these potential risks to matter. 
A few years down the road, you look up and realize that you've added a couple of employees and expanded your geographical footprint. You've grown!
In this day and age, no organization, large or small, is immune to being sued. It happens all the time. In order to protect your volunteers, employees, and directors and officers, proper coverage needs to be in place and needs to be able to protect your future as you grow.
Protecting Your Nonprofit with the Proper Insurance Coverage
Here's an analogy that I think illustrates how insurance works for nonprofits: 
All banks have a vault, right? The vault safely houses the money entrusted to the bank. But it doesn't stop there. When the bank closes for the day, they lock the door. They turn on lights and security cameras as additional protection.
Even though all of the money is in the vault, wouldn't you want to lock the door? 
You can view insurance in this same manner. At Byars|Wright, we are checking the locks, making sure those lights are turned on and the cameras are working. For a nonprofit, those are things like driver agreements, employee handbooks, and making sure you're going to be financially covered if something awful should happen. 
---
Learn more about nonprofit insurance from Byars|Wright in Birmingham, AL
Byars|Wright is a locally owned and operated independent insurance agency with five offices in the greater Birmingham area – including Jasper, Gardendale, Homewood, Alabaster, and Cullman – that has developed into a major provider of commercial and personal insurance. Since 1946, the agency has expanded its scope of business and delivers a wide-range of insurance products with quality coverage at competitive prices. Byars|Wright has been designated a Best Practices Agency by the Independent Insurance Agents and Brokers of America and was also named "Best Companies to Work For in Alabama" by Business Alabama in 2016, 2017, 2018. 2019. We Build People, Protect Relationships. Byars|Wright is Where Relationships Matter.