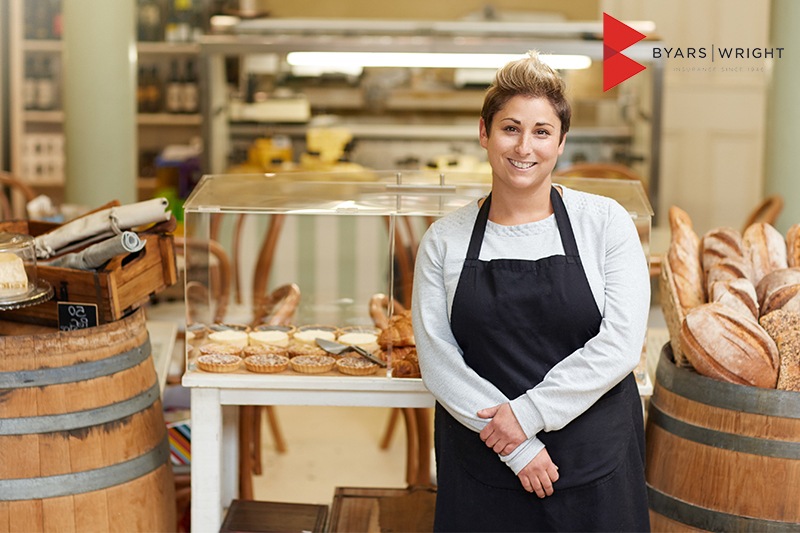 01 Feb

Here's What You Need to Know About Insuring Your Retail Business

By Oliver Wright

As a retail business, whether you own a bakery, clothing store, boutique or flower shop, you have a very unique set of exposures. From your products to your employees, there's not always a one-size-fits-all policy when it comes to having the proper insurance coverage in place.

If you're looking to make sure you're properly covering your retail business, here are a few things you should know when it comes to finding the right policy for your needs.
The Basics of Insuring Your Retail Business
While a commercial insurance policy may be a good option for large retail operations, there are many reasons a customized business owner policy, or BOP, is likely going to be a better fit for many local business owners.
Which Is Right for You – A Commercial or Business Owner Policy?
For any retail business that sells consumer goods, we'll typically write a BOP that applies more to your smaller operations, not necessarily mom and pop stores, but locally-owned businesses. Insuring your retail business through a BOP is going to provide the necessary coverages, including:
Standard Building Coverage – coverage for the building and property if you own it
General and Product Liability – covers you in the instance your company is held legal responsibility for harm to others, including a product defect that causes damage or bodily harm
Building Contents Coverage – in the instance of flooding or fire damage, your products and goods that are located on-site will be insured
Any other additional coverages – any other exposures can often be covered at little to no additional charge
As a retail business owner, it's also important to take a look at additional coverage options beyond what's typically included. Here are a few you might want to consider talking with your agent about.
1.Workers Compensation Policy. Small businesses with less than five employees aren't required to carry this insurance, but there are huge benefits to having it. They tend to have closer relationships with their staff. If something were to happen, employees need to feel like they're getting help from their employer, and that's one of the benefits.
2.Employment Practices Liability. In this day and age, more than ever, lawsuits rising from wrongful termination, failure to hire/promote, or discrimination are on the rise. Unfortunately, many small business owners don't see the need for employment practices liability, but we've found that no business, no matter how big or small, is exempt from these claims. Everyone needs Employment Practices Liability – for a good reason.
3.Commercial Umbrella Policy. As a protective safeguard, an umbrella policy is going to provide excess coverage over your general liability should you ever exceed those initial limits. Without this policy, that money would be coming out of your pocket.
4.Cyber Liability Coverage. Smaller businesses think hackers only go after the big companies… right? Wrong – the fact is that in 2017, 61% of data breaches happened to small businesses. That is because small businesses are less likely to have the infrastructure and funds to handle the hack without any cyber coverage. With cyber coverage being extremely affordable, every business owner really should have some coverage in place! Even if it's minimal, it is necessary.
The Importance of Having an Advocate, and Not Just a Direct Writer
As a retail business owner, it's essential to have an advocate on your side who has multiple carrier options and extensive experience in covering countless businesses just like yours. While a direct writer can potentially leave many gaps in coverage, there are so many benefits to working with an independent agent who can tailor your policy to meet each and every one of your needs in the most cost-effective manner.
An independent agent has the ability to see how different carriers view the insurance needs of your business. We know exactly how each carrier is going to manage your exposures and mitigate those risks, and ultimately, this inside knowledge and expertise is going to benefit you, the client.
Byars|Wright is a locally owned and operated independent insurance agency with five offices in the greater Birmingham area – including Jasper, Gardendale, Homewood, Alabaster, and Cullman – that has developed into a major provider of commercial and personal insurance. Since 1946, the agency has expanded its scope of business and delivers a wide-range of insurance products with quality coverage at competitive prices. Byars|Wright has been designated a Best Practices Agency by the Independent Insurance Agents and Brokers of America and was also named "Best Companies to Work For in Alabama" by Business Alabama in 2016, 2017, 2018. 2019. We Build People, Protect Relationships. Byars|Wright is Where Relationships Matter.