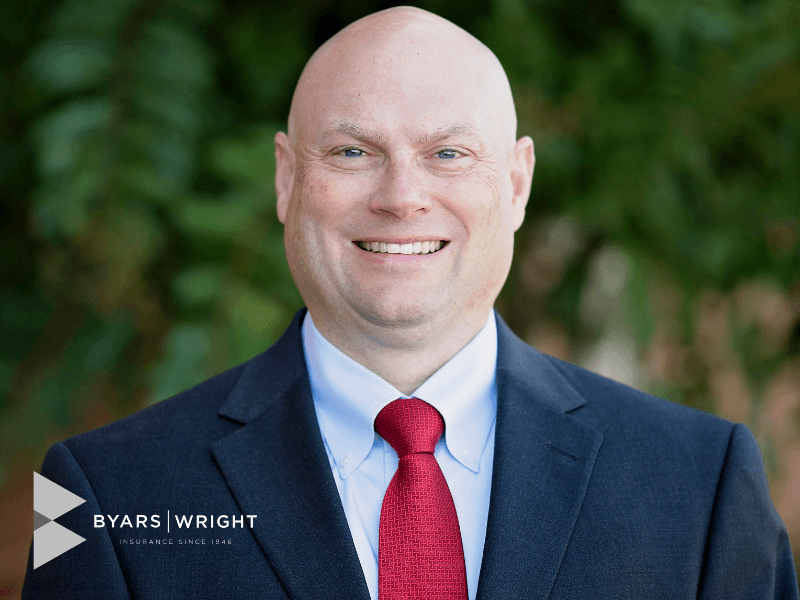 20 Dec

Relationships Are Everything: Why My Clients Know I'll Always Be There for Them

December 20, 2018
Post by Byars|Wright

By: Paul Burnett, Account Executive

At Byars|Wright, we value relationships. They mean everything to us. As an independent insurance agent I know that in order to build thriving relationships with my clients, we must first establish a strong sense of trust. Through this trust, my clients have no doubt that I have their best interest in mind and will never be satisfied when it comes to protecting their business.  They know they can put their trust in me, and truth be told, I never stop working to earn that trust. Whether that's by always answering my phone and getting them the answers they need in a timely manner or by staying on top of a recent claim, they know that I'll always be there when they need me.

The Importance of Being There During a Claim

In the same way we tend to rely on a close friend when times get tough, my clients know they can count on me to be there for them during a claim, which is an emotional time for their business. They don't have to wonder, "Am I covered?," or "Is anyone going to help me through this?" When we have that relationship, they know that I'm going to be there, handling phone calls, staying on top of the adjusters, and making sure everything is on track. That's what being there is about; not just taking a phone call, telling them to call a 1-800 and wishing them the best. It's my job to take the guesswork out of it and guide them through the claims process so they know exactly what to expect.

I'm There for My Clients During Even the Worst of Times

A local grocer, Hills Food, has been a client of Byars|Wright for about 11 years, and being a client for over a decade means we've been through a lot together. While handling a variety of their insurance needs, from covering their business to insuring their habitational rental properties, I rushed to be there for them after the tornadoes hit Alabama on April 27, 2011. Not only did they have multiple rental properties that were flat, just gone, but the main shopping center they owned also took a direct hit. That's where their grocery store was located.

The tornado hit on a Wednesday, and by that following Monday, I brought them a check. I told them that we know things are going to be bad; right now we don't even know where to start on the claim assessment, but we know there are expenses that need to be handled, and we'll figure out how to apply this check once we get everything going.

From there, it was my job to walk them through each step of the claims process, from assessing the destroyed rental properties and dealing with the construction companies, to helping them handle the business income side of it. I contacted salvage suppliers to come assess the inventory to see what it was worth, I had claims adjusters come in from out of state, and I even had the Vice President of their insurance company's Claims Department come spend time with them. For me, it was a top priority to help them through these hard times and get them back on their feet as soon as possible.

Because at Byars|Wright, Relationships Matter.

Strong relationships built on trust don't happen overnight, and that's why I never stop working to earn the trust of each of my clients. I strive to continually learn as much as I can about them so that I can protect their business while also saving them money wherever possible.

When it comes to serving my clients, I find it essential to be a good listener, truly understand their needs, and to ultimately, provide them with the necessary coverage to prepare them and their business for even the worst of times. Then, when or if that time comes, I'm there to walk with them every step of the way.

Byars|Wright is a locally owned and operated independent insurance agency with five offices in the greater Birmingham area – including Jasper, Gardendale, Homewood, Alabaster, and Cullman – that has developed into a major provider of commercial and personal insurance. Since 1946, the agency has expanded its scope of business and delivers a wide-range of insurance products with quality coverage at competitive prices. Byars|Wright has been designated a Best Practices Agency by the Independent Insurance Agents and Brokers of America and was also named "Best Companies to Work For in Alabama" by Business Alabama in 2016, 2017, 2018. 2019. We Build People, Protect Relationships. Byars|Wright is Where Relationships Matter.