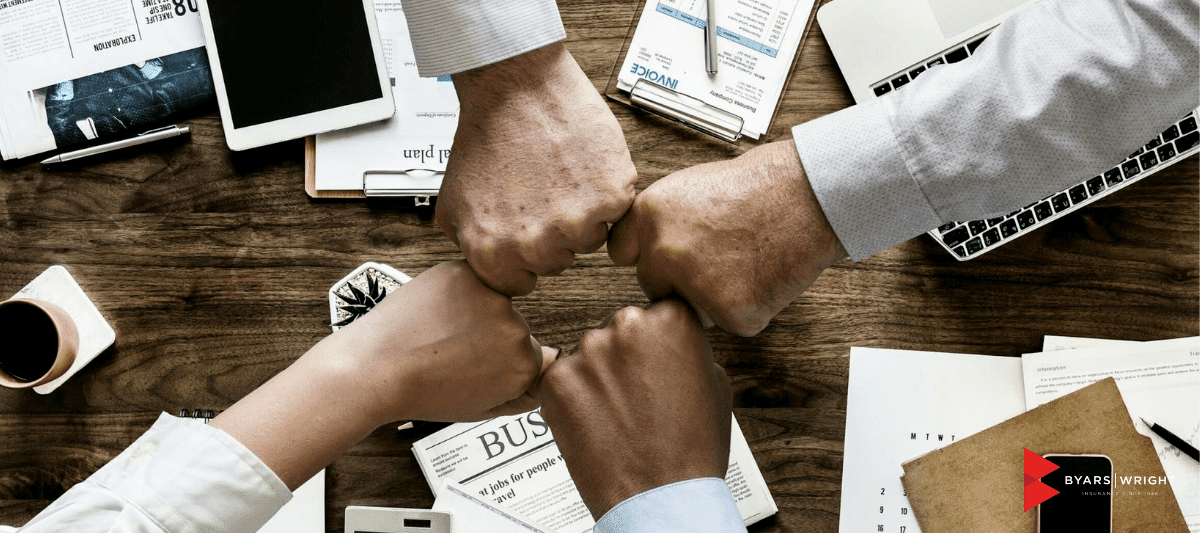 24 Aug

The Byars|Wright Secret Weapon: Our Marketing Team

By Byars|Wright 

Byars|Wright has a secret weapon; a new department that we created a year ago: our marketing team. When we talk about our marketing department, we aren't talking about the traditional idea of marketing, such as advertising or branding, we are referencing the industry experts on our team that know the ins and outs of the insurance markets we partner with. We're referencing our Marketing Managers who use their years of knowledge to send our clients' accounts to market to get them the best coverage and rate possible. At Byars|Wright, we have an arsenal of people whose focus is to find our clients the best rate possible by matching them with the best insurance carrier for their needs. 
What is a marketing team?
Our marketing team has the task of finding our clients the best rates, but they work for everyone. They help our Producers win accounts by finding them the best rates, they build rapport with our customers, and they work for our carriers by building strong, long-lasting relationships with them. In short, their main job is to build and strengthen relationships…no matter who they're working with. 
This is why our marketing team is necessary to retain clients and win new accounts. Because we have experts on our marketing team who can execute well, our producers are then free to focus on sales. This also allows our account managers to focus on service. The Marketing Team is another resource and relationship-building tool that Byars|Wright has in our depository.
How does the marketing process work? 
Denise Thomas, Commercial Lines Marketing Manager said, "The marketing process begins with the producer. They provide us with information that they have obtained from the prospect. Our marketing team takes this information that we're given and then prepares the applications and items for submission. When ready, they are sent to markets we feel are the best opportunity for our customers. 
After submitting to markets, our team monitors correspondence until quotes are provided. Once quotes are provided, we compare coverage and premium and then discuss the results with the Producer to decide on the best market. A proposal is carefully prepared to present to the client. When we win the account, we bind and get it set up in our agency management system, EPIC, to turn over to their assigned Account Manager."
The key here is the Marketing Manager's preparation. They aren't just filling out the necessary information. At Byars|Wright, we created what we like to call our 'Bob Ross Method' used by both Producers and Marketing Managers. We use our BRM to really paint the picture for our underwriters. Once they understand your story told and 'painted' by our team,  trust is earned, and covered is secured!
How does the marketing team get the best rates for our clients? 
We bring options to our clients when we are marketing their account-that is how we are able to provide the best rate. We market all of our policies to match our clients' current risk descriptions with carrier appetites. 
Marketing Manager, Tina Ferguson, said, "We try to know the markets and know who is doing the best job currently for various industries. Markets and appetites are constantly changing. Finding the best rate is very important, but even more important is the best coverage at the best rate. By looking at the bigger picture and pushing insurance companies to provide extras such as EPL, EBL, and Cyber, we know we are offering the best program possible for our client." 
Why are they beneficial to our agency, and for our clients?
Stephen McArdle said, "The marketing role is a defensive strategy, plain and simple. Coming from a sales background, it's well known that if you aren't paying attention to your client, rest assured, someone else is. We're blessed with some talented producers and earning a client's business requires hard work and effort. We don't want them to go through the time and effort to win the business, only to lose it on the back end. Customers want to know that you are still willing to work for them, even after the initial purchase, and the marketing role reinforces the original commitment of being a customer advocate and standing behind our brand." 
Our marketing team retains clients and wins new accounts. It frees up our producers to focus on sales, and our service team can work on servicing all of their accounts, instead of worrying about re-marketing. Our clients depend on them to make sure they have the best coverage combined with the most competitive premium.
Tina said, "By forming the marketing team, Byars|Wright is giving their clients another layer of service. The marketing team provides our clients with an individual that is focused solely on finding the best program available for the new insured or for renewals when a change is necessary." 
Where Relationships Matter.
At Byars|Wright, a constantly-used, internal motto we have is that "we win with people." Our marketing team is no different. Our industry runs on trust. That means trust between the marketing manager and the producer, trust between the client and Byars|Wright, and the trust that we build with the companies. These great relationships, and principles that have built on the basis of trust, work to help our customers in the long-run. 
Denise Thomas says, "It is important to have a great working relationship with our co-workers, underwriters, and clients. We are like the last puzzle piece, that fits everything together. We are connecting the right people with the right accounts, and in the meantime, we are saving our clients money, and building lasting relationships." 
"There is a common theme in my role. Trust. Underwriters will call us to discuss "hairy" accounts (we have a few) and they will make their decision about coverage in those calls. The underwriter will sometimes just talk through a declination and potentially change their mind or at least know we understand the reason why they are declining. These calls only happen where a relationship is formed and the underwriter trusts your feedback before approving or declining an account they really don't want to write," said Tina Ferguson. 
"Without relationships, we are dead in the water. Underwriters are entrusting in us to provide accurate information and we rely on the underwriter to give us a competitive quote. There are days where negotiations can become heated, but in the end, we all have the same goal-to write business and protect our customers."
Stephen McArdle takes a different approach to marketing because he works with all Byars|Wright Personal Lines accounts. "I first got into personal lines 8 years ago, and really felt led to it as sort of a ministry or responsibility. I could see, through the work, I was doing, the opportunity to positively impact people who may be concerned with or actually going through their most vulnerable circumstances (see John 16:33). 
"There's an old adage that says 'people do business with people', and I still believe that to be true." Vice-President, Andy Byars, often talks about our need to differentiate ourselves from the competition, and the competition is everywhere. From the agency on every corner to the app on your phone. Relationships matter in my day to day because our carriers depend on my integrity to write good business, our clients depend on me to position them accurately in the marketplace, and our producers depend on my ability to uphold their original value proposition. They matter because without them, how are we different than our competitors, or necessary to our clients?"
Our marketing team is our secret weapon – they work diligently for everyone, and they are a part of the entire insurance process. Everything we do is for our clients – including providing them with an excellent marketing team that will go to bat for them, every-single-time.