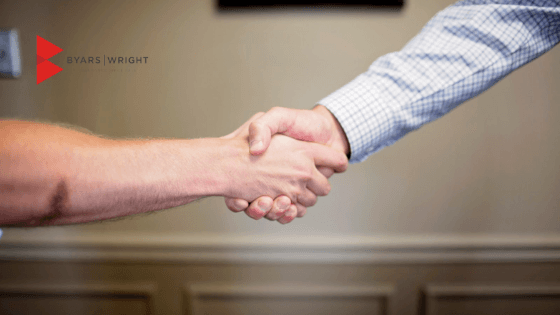 02 Apr

Building relationships with insurance carriers

By: Evan Chambers, Producer and Branch Manager, & Gabe Clement, Producer and Branch Manager

As you may already know, our agency motto is, "Where Relationships Matter," but it doesn't just refer to relationships with our clients. We value and prioritize the relationships with insurance companies, as well.

We view the relationships we have cultivated with both our clients and insurance companies as a three-way partnership. Whether you are a day-to-day underwriter, the next-in-line president of a Forbes 500 company, or a client with a claim, our relationship with you is equally valued. Because together, these relationships drive our business and the insurance industry as a whole. 
Why relationships with insurance companies matter
Because insurance is a relationship business, we protect the relationships we've built with our insurance carriers just as much as we do with our clients. We want to place profitable business with our carriers, give them honest and accurate information, and develop strategies to have a win-win outcome. Successful outcomes start with close, honest, and trusting relationships with our carrier partners.
Relationships are built on trust
As with any relationship, we have to take time to get to know our carrier partners and underwriters and make deposits into those relationships daily. Trust takes time to build, but can be lost in no time. For instance, you can't wake up one morning and decide you are specialized in commercial construction. Deciding you want to specialize or work in one niche does not make you an expert, and definitely doesn't earn you trust. That's just not the way it works. 
The insurance industry has various niches, such as commercial construction, retail, manufacturing, and more. We pair Byars|Wright producers specialized in each niche with insurance carrier representatives that specialize in the same niche. Their relationship is mutually beneficial. Our producers learn from our close partners. It's these strong relationships that help us build our expertise in niche markets.
As a result, the insurance carrier trusts that the producer knows what he/she is talking about. Consequently, the pricing reflects that trust and strong relationship.
Our deserving customers receive the best coverages and rates that the prospective underwriter has to offer. As cheesy as it is, we like to call this the "Bob Ross method." Who is painting your company's picture to the underwriter regarding your day-to-day operations? How can we, as the contractor, go above and beyond to mitigate risk for our clients? How are they differentiating us from the pack? 
We start with an empty canvas, master the fundamentals, and pay close attention to details. Detail matters. This method is a unique tool that other agencies cannot offer. 
Trust is not given – it is earned, and rent is due every day. 
Relationships are personal
Our role as an agency is unique in the fact that we represent many different insurance companies, and each one of those has their own relationship. We have personal relationships with company representatives that date back to the 1960s. With all of these relationships, there is a common denominator in each of them. When relationships become personal, our partnership excels. 
Because we have such strong relationships, we can pick up the phone and say, "Hey, I need you on this," to a carrier partner and trust that they will give a sincere effort with everything they've got to make it happen. 
We often visit our partners' offices and they're in one of our Byars|Wright offices frequently. Sometimes, we'll go on golf outings and fishing trips, take them to their first Iron Bowl game, and many things in between to spark personal relationships, and ultimately, true friendships. 
Relationships make a difference for our clients
At Byars|Wright, we have access to every market that writes insurance in the state of Alabama. We take these relationships seriously because they enable us to produce win-win outcomes. 
From our clients' perspective, it bodes extremely well to have an agent that is niched and has the relationships to make things happen. 
Learn more about Byars|Wright in Birmingham, AL
The bottom line is that Relationships Matter at Byars|Wright, Inc. We deliver a wide range of insurance products with quality coverage at competitive prices thanks to the relationships we've built with insurance carriers. Contact us to learn more!
Byars|Wright is a locally owned and operated independent insurance agency with five offices in the greater Birmingham area – including Jasper, Gardendale, Homewood, Alabaster, and Cullman – that has developed into a major provider of commercial and personal insurance. Since 1946, the agency has expanded its scope of business and delivers a wide-range of insurance products with quality coverage at competitive prices. Byars|Wright has been designated a Best Practices Agency by the Independent Insurance Agents and Brokers of America and was also named "Best Companies to Work For in Alabama" by Business Alabama in 2016, 2017, 2018. 2019. We Build People, Protect Relationships. Byars|Wright is Where Relationships Matter.