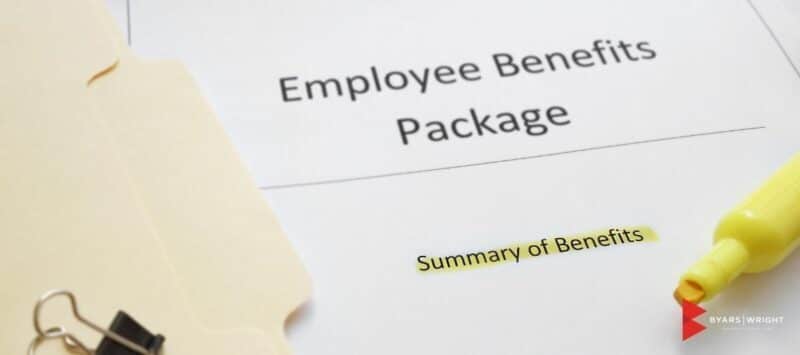 06 Nov

Employee Benefit Changes Your Business Should Make Going into 2021

By CJ Jordan, Producer and Employee Benefit Specialist 

This year has been unpredictable, to say the least. Due to all of the unknowns stemming from the COVID-19 pandemic, trying to plan your business's employee benefits for 2021 is a challenge. However, now more than ever, it is imperative that your business have the best employee benefits to offer its employees. 

As an Employee Benefits Specialist, it is my job to make sure your business succeeds through your employees. Having attractive benefits to offer will help your business succeed for years to come by helping you attract the right talent and keep the right talent. 

Here are my employee benefit tips to think about as you plan for 2021: 

Offer a favorable package. 

As we all know, the COVID-19 pandemic has created some massive layoffs across the country. For organizations and industries that are hiring, this has created some opportunities as well as competition in the job market. On top of that, the pandemic has created significant changes in the way people view the full compensation package. 

In today's world; it is no longer strictly about who pays the most, but rather, who has the most to offer. 

Studies are showing that with all things being equal, some employees are willing to forgo additional compensation for a better, more comprehensive benefits package. If your organization can include a good benefits package on top of the salary, you are well-positioned to acquire some of the best talent and retain the existing talent in the company. 

Keep up with the trends. 

Recently, I've seen several new benefit additions being added to employee plans that are directly related to the pandemic. 

Some of the biggest benefits on the rise for this year include mental health services, telehealth options, and flexible work locations and schedules. 

People are experiencing different levels and types of stress through this pandemic and businesses can't turn a blind eye to it. Offering access to mental health services shows that the business cares about its employees beyond simply production and into who they are as a person. 

With people less and less inclined to go on-site to visit doctors right now, offering plans which include telehealth is a great benefit. People still have access to healthcare professionals and receive an initial diagnosis and treatment plan without having to go in-person. 

By force, almost every organization had to go to a remote working option for some or all of the pandemic. While it may not be feasible for every business, offering work-from-home options to employees gives them the power to make a decision about where they feel most comfortable working. Additionally, with some kids doing virtual school and needing assistance throughout the day, the traditional 9-5 doesn't always work. When possible, offering flexibility with work schedules communicates trust towards your employees, and potentially limits additional stress created by work and homeschooling. 

Resist the urge to cut benefits. 

I think reducing benefits would be a critical miss for employers right now. Especially with benefits like health insurance and wellness being so widely asked for and used by employees. We would encourage organizations to do a review of their benefits to ensure their dollars are being used in the most efficient way possible. There could be some cost-cutting measures available without having to reduce any of the actual benefits you're offering. 

Also, there are ways to pivot the types of benefits being offered. If you are a business that has a whole team working remotely, you're probably not spending as much on coffee and snacks in the office. This could be a cost-cutting measure, or you could repurpose some of this towards a grocery delivery subscription for employees, or something else. It's up to you. 

Don't underestimate the importance of a good relationship between employers and employee benefits providers. 

Our business is built on protecting relationships. We protect relationships with our clients by helping them put together the best benefits package possible for their employees. As we do this, we are helping to protect the relationship between the employers and the employees. 

Employees want to feel heard when it comes to what benefits are important to them. If organizations can meet most of these needs, it builds trust and deepens that relationship. 

Ultimately, Byars|Wright is protecting relationships with the clients, as well as the employees of the organization. 

If I can help your business succeed, I would love the opportunity. 

C.J. Jordan 

(205)-623-6180

cjordan@byarswright.com

999 Rocket Way 

PO Box 277 

Gardendale, AL 35071 

Byars|Wright is a locally owned and operated independent insurance agency with five offices in the greater Birmingham area – including Jasper, Gardendale, Homewood, Alabaster, and Cullman – that has developed into a major provider of commercial and personal insurance. Since 1946, the agency has expanded its scope of business and delivers a wide-range of insurance products with quality coverage at competitive prices. Byars|Wright has been designated a Best Practices Agency by the Independent Insurance Agents and Brokers of America and was also named "Best Companies to Work For in Alabama" by Business Alabama in 2016, 2017, 2018. 2019. We Build People, Protect Relationships. Byars|Wright is Where Relationships Matter.