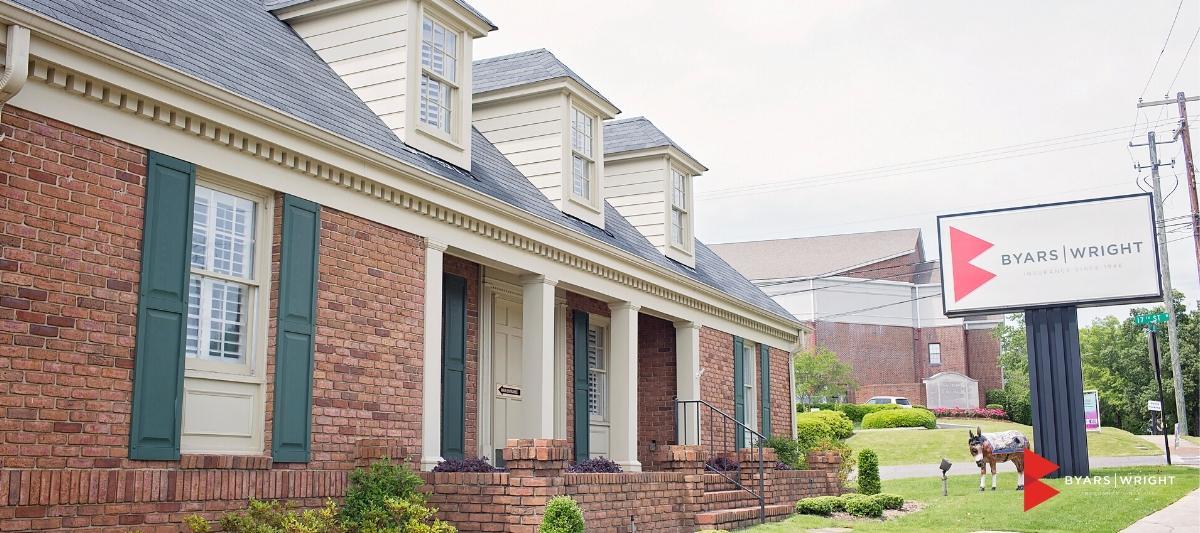 20 Jul

Succeeding as an Independent Agency During a Global Pandemic

By Byars|Wright 

As a business owner, the past few months have been nerve-wracking, unpredictable, and an adjustment for all business owners, regardless of the industry. It is a time when all businesses including Byars|Wright, had to regroup and find a new way of conducting their daily operations. 

We're operating an independent agency in unprecedented times. Like everyone else, we couldn't have predicted a global pandemic that would go on to affect so much of our daily lives. However, Byars|Wright has adjusted our operations to succeed in a time when we can't run off of "business as usual" because the past few months have been nothing but unusual. 

Read on to learn what we have been doing to not only stay afloat but succeed during a global pandemic. 
How Byars|Wright has found success amid a global pandemic 
The COVID-19 pandemic has changed the world. Byars|Wright has realized that we have to change, too. The same operations and strategies we were utilizing pre-pandemic, won't work as they did before. Our agency has adapted and will continue to adapt to whatever unpredictable circumstances are thrown our way – because we have to, in order to be successful. 
In the past few months, we have altered our branding and marketing strategies, we have taken our technology use to new heights, we have changed the way we approach selling, and our HR department has approached the ways we communicate with employees, and onboard new hires, differently. 
The changes we have implemented could be temporary, or permanent. Either way, we are ready to adjust our sails. 
How we have changed our branding and marketing strategies 
As we planned our social strategy for 2020, we couldn't have predicted the way the pandemic and other current events have dominated our social marketplace. Our Branding team has realized that we can't connect to our audience the same as before. We can't continue to post on social media like there isn't a global pandemic going on. Creating an enduring brand message means creating something that resonates with your audience. Even during a global pandemic, your messages and your branding need to resonate with your customers.
"We know that social media is a strong branding tool always, but it's especially useful during a pandemic when people are trying to stay physically distant," said Brand Manager, LaceyRae Visintainer. "We want to make sure that our social media presence is sensitive to what is going on around us. It's important to make sure that while we're posting our branded content, we adjust it to show the heart/nature of our brand in a time where hearts are heavy." 
"How can we help others? If our team is out there doing good, as they have in our communities, let's share the goodness! Let's spread happiness and share helpful information. We did a series of customer spotlights that shared what our customers were doing to adapt and how their businesses were navigating this trying time, from serving curbside to deliveries to charity. That was one very small example," said LaceyRae. 
With every move we have made, we have answered these questions: Does this marketing make sense, given the climate of the world today? Does this come off as insensitive? What needs to be kept? What needs to be postponed? 
Because relationships matter at Byars|Wright, we've found ways to build those relationships from a distance. When we started to feel the impact of COVID-19 locally, our agency made the tough decision to work remotely. Thankfully, we were prepared for this and our team didn't miss a beat. However, we weren't the only ones closing our offices or trying to physically distance ourselves from others to slow the spread of the virus. Relationships aren't canceled. We just have to find new ways of nurturing them. Internally and externally, we're adapting how we reach our customers. Video is one area where we've stepped up our game during the pandemic.
COVID-19 presents many challenges, but they're challenges that we're excited to tackle. If we aren't meeting with customers quite as much face to face, let's find a way to make up for that missed-connection. Let's send a video! While it won't replace in-person contact, it does provide a version of face to face that is still helpful.
"COVID-19 forced many people to take another look at their business strategy. It forced me to re-look at our branding strategy and to adjust – for the better," said LaceyRae. 
Technology has kept us in the game 
In the middle of March, our employees went remote, and we stayed remote for over three months. For our employees, there wasn't an adjustment period. Across five offices, we remained just as productive as we were before.  
Our Director of Operations, Mitchell Garnett said, "We had equipment available for employees to take home and have a similar home set up to that which they had in the office. 90% of most of our employees' day is spent through emails/phone calls and in our Agency Management System. We recently switched to a cloud-based email and AMS, so they both can be accessed from anywhere with an internet connection instead of having to be on-site. We also switched to a new phone system that allows employees to turn their mobile phones into their desk phones and make/receive calls using their work number without having the actual phone with them. But, most importantly, our team as a whole stepped up and embraced these changes and found ways to make it all work. Without the drive and positive attitudes from our employees, none of this would have been successful." 
The transition to remote working has been seamless for Byars|Wright. The only challenge we have had is some employees needing an extra monitor or printer for their house, but we were able to get them what they needed instantly to continue working productively. 
To small businesses, Mitchell gives the advice of, "Embrace technology rather than try and fight it. Technology can be intimidating, but it will forever be a constant in the world we live in. Instead of trying to find ways around utilizing technology, find ways to implement it and make your life easier." 
Being prepared with technology prior to the pandemic has helped our agency stay on track. 
Selling looks different
Prior to the pandemic, our producers were unlimited in the ways that they could network, and connect with potential clients. Due to COVID-19, it has been challenging to find ways to meet with clients. Everyone's comfort level is different. Some clients prefer video chats, others are okay with meeting in person; we are in uncharted waters because we don't know how potential clients will feel. 
The past few months have been full of change-both good and bad. When you're living in a time with so much upheaval, it can be a challenge asking business owners to bring more changes into their life, by asking them to switch insurance providers. 
One of our newest producers, Lawson Schaffer, has said that the pandemic has altered his selling style completely. "Due to the pandemic, I have been doing a lot of cold calling on new business. This is a style I normally don't do, but because there are no events or social gatherings, this is the route I am having to go," said Lawson. 
Now, more than ever Byars|Wright isn't just focused on selling, we're focused on relationships. We are using this time to strengthen our current relationships, and build new ones. Networking is the key to strong sales numbers during a pandemic. Focusing on sales numbers right now-won't work, but networking and focusing on our relationships will. 
Although building relationships is our main focus, Lawson said, "One of the biggest challenges that I've had is growing that relationship with a prospect. In the past, prospective clients are more open to having a sit-down meeting, but that has changed. Also, a prospect's schedule has changed as well. They are facing uncharted territory in their businesses so it makes it a new challenge to all be on the same page. With new challenges come new perspectives, which benefits everyone involved. If we continue to keep a positive outlook, things will begin to get better, I believe." 
Our HR department is working in overdrive
At Byars|Wright, we have always had excellent internal communication. Now, more than ever, communication is key. When you're not face to face every day, and many are feeling uneasy on a daily basis, it's important to be united. 
Our HR Manager, Amee Donald said, "We have clearly communicated safety practices/protocol via email and video.  We also held Zoom calls so that offices could see each other.  We changed our phone system and utilized Microsoft teams to make working remotely easier on the employees/departments.  Our FamilyFirst Unlimited PTO policy allows for employees to take the time they need, should they have a family member get sick or feel the need to isolate more than the average FMLA policy allows." 
We have also not slowed down on their hiring of new employees. We have continued our ELEVATE Internship program this summer, with the hiring of one intern from Samford University, and we are also in the process of on-boarding a new Producer. 
"So far, our on-boarding process has not changed. We are practicing social distancing and wearing masks for all interviews and meetings with new-hires, but we are able to carry on with our onboarding process seamlessly during this time," said Donald. 
Amee Donald's advice to other businesses' HR departments during the pandemic is, "Communication is key. It's important and your obligation to make sure that all employees feel safe. Always remember that not everyone is processing the effects of COVID-29 the same, and as a business, it's good to be as flexible as possible. It is also good to note that in some cases, the work environment can be a safer space for employees than their home. Check on your people often and make sure that you are meeting their needs where you can." 
We're using this time to grow for the future 
The future of Byars|Wright is growth. Our operations and workflows that worked well for us prior to the pandemic, set us up for success. We have to have the mindset, however, that it's not 'business as usual'. We are using this time to ask ourselves, how can we get better? That starts with every seat, in every office asking themselves that question. The past few months have been a great time to regroup, plan, and decide how we're going to be successful for years to come. 
At Byars|Wright, we'll keep getting better one day at a time even in the midst of a global pandemic.