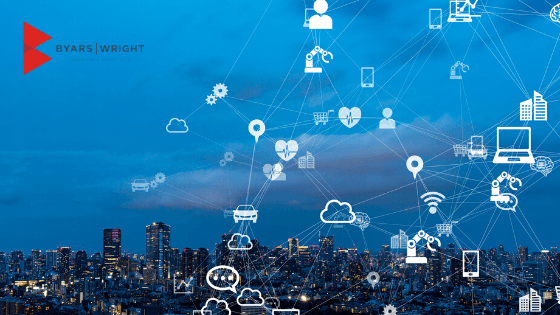 17 Jan

Critical Insurance Coverage for the Datacom/Telecom industry

By: J.R. Appling, Producer and Risk Consultant for Byars | Wright

Telecom and datacom business owners face increased exposure to risk due to the constant change within this competitive industry. Consequently, it's vital that telecommunication, data, VoIP, and fiber optic contractors along with paging and security system companies have the appropriate insurance coverage in place. 

Whether you have a BOP (Business Owners Policy) or your exposures exceed that of a BOP, every coverage in regards to your basic lines is essential. Saving money is crucial for all businesses. However, under-insuring your business is not the way to cut costs. 
Essential lines of insurance for businesses:
I recommend you consider these critical lines of insurance for telecom and datacom businesses:
General liability insurance protects your business if someone claims your company is responsible for injuries or property damages. It can also protect your business against some claims of libel or slander.
Property insurance protects your equipment, including installation tools, computers, and electronics, in your place of business.
Business interruption/income insurance provides an income if your business suffers after a disaster, such as a fire, theft or storm damage. These disasters can cause you to close your business temporarily for repairs. 
Extra expense insurance pays for your company's out of the ordinary expenses after an event that disrupts your business.
While the insurance coverages listed above are essential for any business, we urge our customers to add cyber liability and data breach coverage. For telecom and datacom businesses that often have access to or store sensitive information, cyber liability and data breach coverage is no longer just an added bonus, but a necessity.
Additional insurance: Cyber Liability & Data Breach Coverage
Data breaches are a reality and growing priority in the rapidly evolving telecommunications and data communications industry. In fact, within the first six months of 2019,  over 3,800 cyber breaches were reported. This was a 54 percent year-over-year increase, according to Risk Based Security, a research and security firm. 
I'm sure you've heard of many large corporations or widely-known businesses being hacked or held for ransom by cybercriminals, but did you know that it is just as common (if not more) in the world of small businesses? Small businesses or your local, one-location shops remain prime targets because they usually lack the infrastructure or insurance coverage to recover from these types of crimes. Telecom and datacom businesses are no different – no matter the size. 
Having adequate cyber liability and data breach coverage needs to be at the forefront of every business owner's mind–especially in regards to the amount of customer information and employee data that is at risk.
Plus, businesses are constantly developing and trying out new technology. If those ideas fail while in use and customers experience a loss from it, telecom/datacom businesses usually have a suit coming their way to take care of those damages. 
Does your telecom or datacom company have the insurance coverage it needs to be protected against these risks? Contact us today to learn more. We are committed to providing the best commercial insurance coverage to meet your needs.
Learn more about telecom/datacom insurance coverage from Byars|Wright in Birmingham, AL
Byars|Wright is a locally owned and operated independent insurance agency with five offices in the greater Birmingham area – including Jasper, Gardendale, Homewood, Alabaster, and Cullman – that has developed into a major provider of commercial and personal insurance. Since 1946, the agency has expanded its scope of business and delivers a wide-range of insurance products with quality coverage at competitive prices. Byars|Wright has been designated a Best Practices Agency by the Independent Insurance Agents and Brokers of America and was also named "Best Companies to Work For in Alabama" by Business Alabama in 2016, 2017, 2018. 2019. We Build People, Protect Relationships. Byars|Wright is Where Relationships Matter.