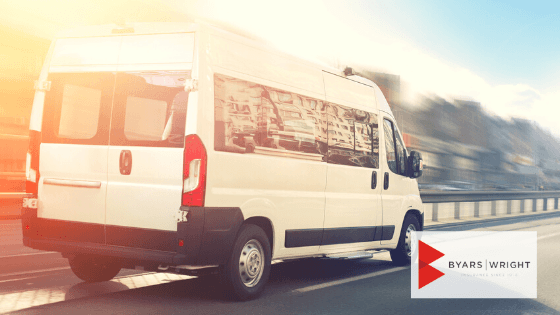 28 May

Commercial auto insurance vs. hired and non-owned auto insurance

By: Lawson Schaffer, Producer 

The road is a risky place to be. In today's litigious commercial auto insurance environment, adequate insurance protection is becoming more important than ever before. As a business owner, it's essential to understand your exposures and liabilities in order to determine the appropriate auto insurance. 

Does your business own vehicles? Does your business rent vehicles for business purposes? Are your employees' personal vehicles used for work errands? 

Regardless, you need protection if you're taking your business, or employees, on the road! In this blog post, we'll discuss the different types of auto insurance that can protect your business.
Commercial auto insurance vs. hired and non-owned auto insurance
Your answers to the above questions will determine whether you need Commercial auto vs. Hired and non-owned auto. What's the difference between these two?
Simply put, if you own the vehicles that your business/employees use then you need Commercial auto insurance. On the other hand, if you're renting the vehicles or your employees are using their own vehicles for your work, then you need what we call Hired and Non-owned auto insurance.
We'll discuss the differences in more detail below.
When does a business need commercial auto insurance? 
Commercial auto insurance covers trucks, automobiles, and all other vehicles that a business owns. Think the vans you see painted with a company logo all over it, such as your local plumbing company.
Commercial auto insurance policies are very similar to personal auto insurance policies. They typically provide liability coverage, physical damage (comprehensive and collision) coverage, medical payments coverage, and coverage for damages if the at-fault party is uninsured or underinsured. Let's look at some examples:
Liability coverage: 
One of your employees rear-ends another car while driving your HVAC installation business's truck. The accident is your employee's fault, therefore your commercial auto insurance policy can cover the cost of repairing the other car or even the driver's medical expenses for injuries sustained in the crash.
Physical damage or collision coverage:
If a tree falls on your company's truck during a storm and breaks the windshield, your commercial auto insurance policy can pay for the replacement windshield.
Medical Payments:
One of your technicians gets into an accident while driving to a job, and though no one is seriously injured, they are taken by ambulance to the hospital for x-rays. Your Commercial auto insurance policy pays for the ambulance ride and medical treatment. 
Damages if the at-fault party is uninsured or underinsured:
Your employee is on the way to meet a client when someone hits their business vehicle. Unfortunately, the other driver at-fault let their insurance lapse and they are not insured (their coverage would normally pay for these damages). In this case, your Commercial auto insurance would pay for the damages caused by the uninsured driver to your business' vehicle.
All in all, if a business owns and uses vehicles for business purposes, the business needs commercial auto insurance. The more vehicles your business owns and operates, the more risks your business is exposed to on the road.
When does a business need hired and non-owned auto insurance? 
Hired and non-owned auto insurance (HNOA) covers commercial liability expenses caused by accidents involving vehicles that the business DOES NOT OWN. This typically includes hired (rented) or borrowed (employee-owned) vehicles for business use. Generally, an HNOA policy covers liability claims and defense costs. If the business is sued as a result of the accident, it can also cover attorney fees, settlements or judgments, and other court costs. The policy covers the actions of full-time, temporary or volunteer staff.
However, there are limitations with HNOA policies. For example, if an employee rents a van to transport supplies and gets in a wreck that causes physical damage to the vehicle and supplies, the damages would NOT be covered under your HNOA policy. Plus, HNOA insurance does NOT cover accidents that occur during employee commutes or personal errands during business hours. 
If your business relies on rented vehicles or asks employees to run errands in their personal vehicles, you should consider investing in an HNOA policy. 
Understanding these limitations and finding ways to mitigate your risk is important, and that's what we're here for.
In conclusion, how your business uses vehicles will determine whether your business needs commercial auto insurance, hired and non-owned auto (HNOA) insurance, or both. 
Contact Byars|Wright in Birmingham, AL
to learn more about commercial auto and hired or non-owned auto insurance
At Byars|Wright, we are here to ensure you have the proper commercial insurance coverage. Contact us to learn more about commercial and HNOA insurance. We will evaluate your business's assets and how it uses vehicles to determine the best insurance policy for your needs. 
Byars|Wright is a locally owned and operated independent insurance agency with five offices in the greater Birmingham area – including Jasper, Gardendale, Homewood, Alabaster, and Cullman – that has developed into a major provider of commercial and personal insurance. Since 1946, the agency has expanded its scope of business and delivers a wide-range of insurance products with quality coverage at competitive prices. Byars|Wright has been designated a Best Practices Agency by the Independent Insurance Agents and Brokers of America and was also named "Best Companies to Work For in Alabama" by Business Alabama in 2016, 2017, 2018. 2019. We Build People, Protect Relationships. Byars|Wright is Where Relationships Matter.