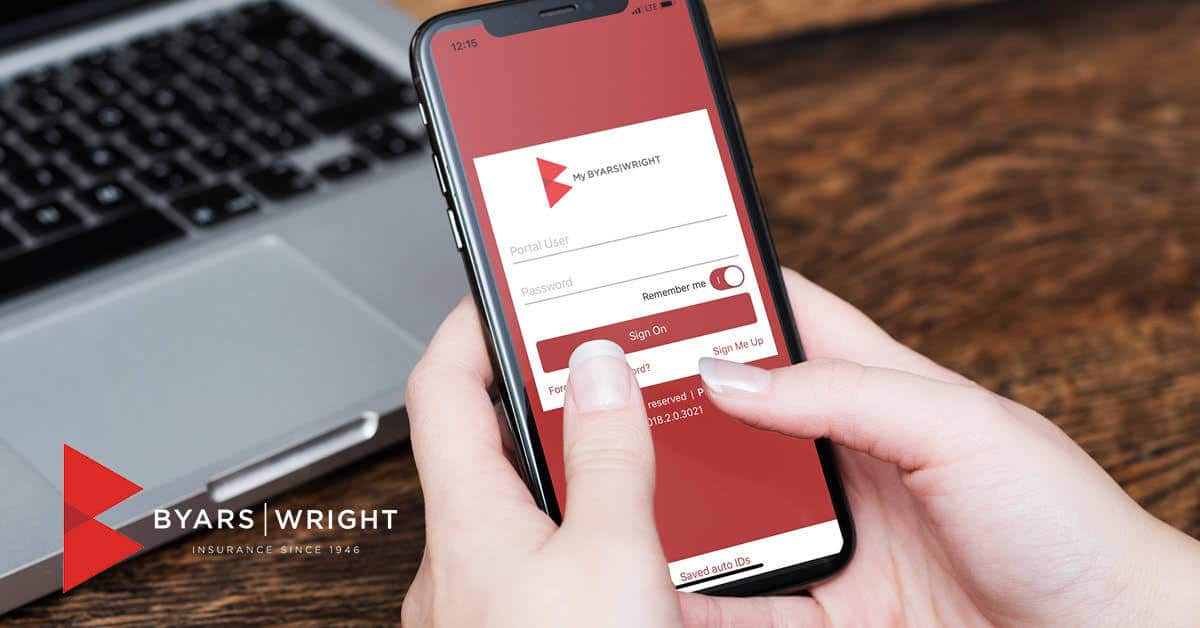 24 May

Growing with technology in a relationship-driven agency

May 24th, 2019

By Mitchell Garnett, Director of Operations

Byars|Wright is an agency that lives by our motto "Relationships Matter"; it drives everything we do. Developing, building, and nurturing relationships is the heart of our business and always will be.

While some may associate the use of technology with the loss of personal relationships, we've proven how it can truly become a value-added service to our clients.
Giving Clients the Option to Do Business on Their Own Terms
In this day and age, it's no surprise that we have a whole new client base who expects to have what they need, the moment they need it. They'd rather not try to catch somebody via phone – they just want to do it themselves while they're on the run, no matter the time of day.
We've truly come to understand the needs of these clients, and through the use of technology and online-based platforms, we've found ways to give them the instant customer service they desire.
At the same time, we still have countless clients who don't really care to get caught up in the Internet of things. They prefer to do business the way they've always done it and want the face to face communication they've always had. And if that's how they want it, that's the customer service our team is going to provide them.
Really, it's all about making it effortless for our customers. We're supplying the options to allow customers to do business on their own terms, whether that's through online-based services or in-person interaction. It's never about trying to group an entire client base into one because we value each individual relationship. We understand their needs and as our relationship grows through time, we develop their trust in our services.
Technology that Benefits Clients: The Byars|Wright Client Portal & More
Through the use of technology, we're able to offer our My Byars|Wright Client Portal, an online-based service where our clients have 24/7 access to all of their insurance-related documents right from their computer, smartphone or tablet. It hosts all of their information, policies and auto ID cards while giving them the ability to submit a claim, request a certificate, activate or even make changes to a certain policy.
This means that if they get in a wreck and can't find their physical auto ID card, they don't have to call and get someone to email it; they can pull it up on their smartphone immediately. If they have any questions about certain coverages or forgot where they saved their policy, they can access it right away. If they need to request a change, they can do so immediately and directly on the app.
The convenience of being able to do these things on their own time and the access to the necessary documents they need at the exact moment they need them is what customers value.
Along with our client portal, we use mass communication methods such as quarterly e-newsletters to keep our clients in the loop as to what's going on within our agency. We want customers to also be able to get to know the people in our agency that they may not talk to every time. There are real people and personalities on our team that we get to highlight through this letter, whether through an employee spotlight or community event/sponsorship that we're involved in.
With this same method, we're able to reach out to all of our clients located in a certain geography so that we can warn them when bad weather comes in and ensure they take precautions to keep themselves, their families, and their businesses safe.
If dangerous weather does strike, we can then contact them to see if there's anything we can do and let them know that we'll be out there immediately should they need us. Without technology and the ability to instantly communicate with our customers, this wouldn't be possible.
Technology may be the method, but relationships are the driving force.
Better Serving Our Clients Through an Efficient Team
Not only do we utilize technology for the direct benefit of our clients, but we strive to make our team as efficient as possible so that they can serve our customers to the best of their ability.
Our account managers and service teams are the front lines of communication for our clients, and it's imperative that they be available for our customers, by phone, email, or in person as soon as they're needed.
We don't want them to spend half their day on websites retrieving policies and attaching them to our system. With technology, this process can be automated and cut down the number of clicks required to complete a task, which opens them up to do exactly what they were intended to do: communicate with our customers.
Utilizing Technology While Building Relationships
Having options is always a positive. Our customers can do business with us the way they've always done it – by picking up the phone, getting documents via postal mail, and meeting face to face. Our team can meet those needs, and we're happy to do it. The other portion of our clients appreciate the technology we offer, its convenience, and its ability to save them time.
Ultimately, it's knowing where the technology ends and the human begins. Technology can help us meet the basic needs of our customers, but it won't ever be able to give that personal touch. Technology won't ever fully understand your goals, business, family, and how you make it all work – but we do. Relationships are what we've built our entire agency on, and you can trust that we're never going to lose that.
Learn more about the importance of technology in business from Byars|Wright in Birmingham, AL
Byars|Wright is a locally owned and operated independent insurance agency with five offices in the greater Birmingham area – including Jasper, Gardendale, Homewood, Alabaster, and Cullman – that has developed into a major provider of commercial and personal insurance. Since 1946, the agency has expanded its scope of business and delivers a wide-range of insurance products with quality coverage at competitive prices. Byars|Wright has been designated a Best Practices Agency by the Independent Insurance Agents and Brokers of America and was also named "Best Companies to Work For in Alabama" by Business Alabama in 2016, 2017, 2018. 2019. We Build People, Protect Relationships. Byars|Wright is Where Relationships Matter.