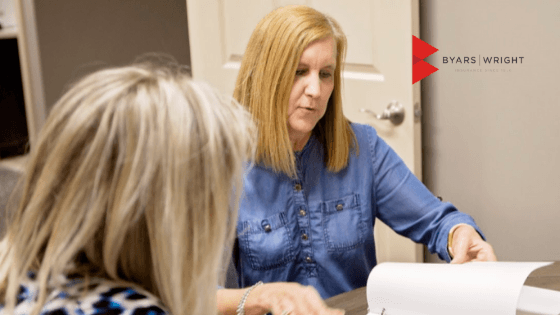 31 Mar

Creating a culture that develops leaders

By Jan Giangrosso, Service Team Manager

At Byars|Wright, we believe everyone needs a place to belong and someone to believe in them. This starts with a company's leadership and culture. Our team strives to define a path that fuels the future and leads to success for each team member both professionally and personally. 

As a former business owner and current Service Team Manager at Byars|Wright, I have personally witnessed and experienced the impact of effective leadership. After graduating from high school, I went straight to work. I entered the business world and was molded into the leader that I am today. And, I'm grateful to continue learning every single day.

Fostering an environment for growth requires intentional leadership, diversity, and the ability to recognize potential. 
Create a company culture that develops leaders
Lead with intent
A culture that cultivates growth stems from its leadership and management. Being a leader is a 24/7 position–not just a role to play during business hours. Male and female leaders alike must intentionally create a positive environment for their team to develop in.  For me, it's all about making a difference and influencing future leaders. I am always trying to build a stronger team. As a result, my team learns from me, and I learn from them–it's a great dynamic! I constantly seek teachable moments to share wisdom that will equip them in the future. 
Encourage diversity
Diversity, whether gender or generational, is essential to building a great team and environment. With a diverse team, you gain opportunities to learn from each other. For example, while my team is all women, we range in age and experience, which yields unique and valuable perspectives.  Essentially, with a diverse workforce, you get the best of both worlds. 
Recognize potential
As a leader, it's vital to not only recognize but also acknowledge the potential in all of your employees. Offer wisdom and advice when you have the opportunity. Provide access to the resources they need to learn and succeed. If you don't recognize the potential and performance of your team, they may move on. 
Take the first step as a leader
Being a leader requires boldness. Wherever you are in your career, my last piece of advice is simple: be bold. Don't be afraid to be shot down. Share your opinion. After all, someone just may listen to you. 
At Byars|Wright, we have the future in mind. That's why we invest in employee development. We believe employee development begins on day one and never ends. We also believe that the leaders within our agency must make a valiant effort to ensure every team member is given the opportunity and the resources to continue to grow both personally and professionally.  Through our detailed onboarding process, mentorship program, and continued commitment to employee development and growth, we are constantly striving to better our team. 
If you're interested in starting a career in the insurance industry, contact me, and I can give you the resources you need! 
Learn more about working with Byars|Wright in Birmingham, AL
Byars|Wright is a locally owned and operated independent insurance agency with five offices in the greater Birmingham area – including Jasper, Gardendale, Homewood, Alabaster, and Cullman – that has developed into a major provider of commercial and personal insurance. Since 1946, the agency has expanded its scope of business and delivers a wide-range of insurance products with quality coverage at competitive prices. Byars|Wright has been designated a Best Practices Agency by the Independent Insurance Agents and Brokers of America and was also named "Best Companies to Work For in Alabama" by Business Alabama in 2016, 2017, 2018. 2019. We Build People, Protect Relationships. Byars|Wright is Where Relationships Matter.