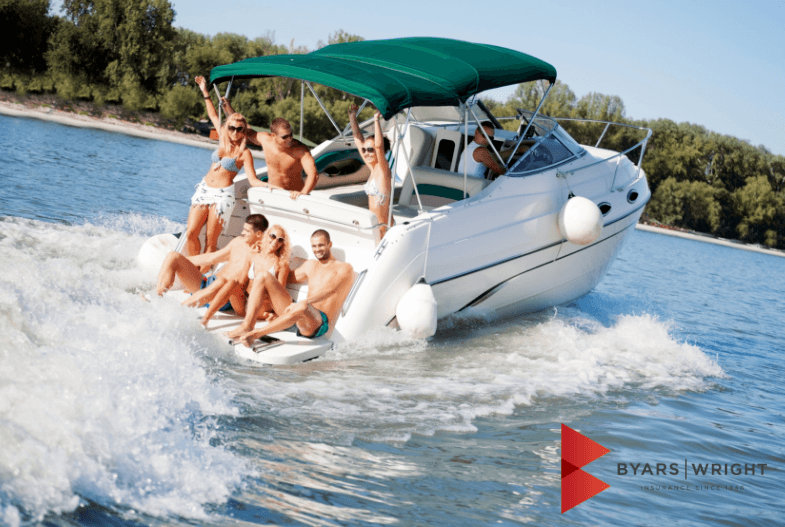 30 Jun

What boat owners need to know about insurance before it's too late

June 30th, 2019 By Oliver Wright, Account Executive

As far as risks go, having a boat out on the water is just like driving a car down the road… Some would even say it's even more dangerous. 

When accidents happen on the water, they can be more severe than your typical auto accident. A "fender bender" on the water is more than likely going to result in serious injuries.
Boat insurance: What's required?
While Alabama is one of the many states that doesn't require boat owners to have insurance, you may still be required to have it by the marina where you dock your boat, or even by the lender if took out a loan to purchase it.
Still, even if no one is requiring you to have insurance, you'll want to have insurance in place. 
Don't believe me? According to the latest Executive Summary, in 2017, the Coast Guard counted 4,291 accidents that involved 658 deaths, 2,629 injuries and approximately $46 million dollars of damage to property as a result of recreational boating accidents.
These numbers are pretty startling and should prove just how critical it is to cover your bases when it comes to being out on the water. 
What does boat insurance cover?
Boat insurance can provide a range of coverages, and a good policy will likely cover you in two important ways:
Liability: If you're responsible for an accident, your boat liability insurance will cover property damage to another boat, bodily injury, pollution liability, and wreckage removal. Then, if there's a lawsuit filed against you, your boat liability insurance will also cover your legal fees. 
As to how much you need, I'd recommend at least a $1,000,000 liability limit because accidents do happen. The faster and more powerful the boat, the higher limits you need.
If you have a bad collision involving an accidental death and only have a $100,000 general liability limit, you're going to be in bad shape – to put it nicely.
Physical damage: This will cover you in the event that your boat suffers damage resulting from a storm, theft, collision, fire, or sinking. With this coverage, you'll be able to restore the boat to its original condition or receive reimbursement on its current market value depending on how you have the boat insured. 
How much does boat insurance cost?
The cost of boat insurance greatly depends on many factors, such as the type of boat, how it's powered, the water it'll be on, and how often you'll be using it throughout the year. 
Keep in mind, many insurance providers will offer a discount if you've passed an approved boating safety course, which is already required by Alabama state law. 
Beyond coverage: The importance of boat safety 
Alcohol use is the leading known contributing factor to fatal boating accidents. People are out in the sun drinking and not being as attentive as they should be while operating a vessel. 
In order to keep yourself and your passengers safe, ALWAYS:
Make sure everyone on board is wearing a life jacket

Avoid alcohol if you'll be operating the boat

Wear the kill switch around your wrist if you're operating the boat

Operate at a safe speed, especially in crowded areas

Be aware of not only what's going on in your boat but also of the other people and vessels around you. You

have

to know what they're doing.
Hopefully, these safety tips and bits of insurance advice will allow you to enjoy your time on the water even more, giving you the peace of mind knowing you've taken the proper precautions to ensure you're not going to end up in a bad situation that could ruin your summer boating fun. 
---
Learn more about boat insurance from Byars|Wright in Birmingham, AL
Byars|Wright is a locally owned and operated independent insurance agency with five offices in the greater Birmingham area – including Jasper, Gardendale, Homewood, Alabaster, and Cullman – that has developed into a major provider of commercial and personal insurance. Since 1946, the agency has expanded its scope of business and delivers a wide-range of insurance products with quality coverage at competitive prices. Byars|Wright has been designated a Best Practices Agency by the Independent Insurance Agents and Brokers of America and was also named "Best Companies to Work For in Alabama" by Business Alabama in 2016, 2017, 2018. 2019. We Build People, Protect Relationships. Byars|Wright is Where Relationships Matter.