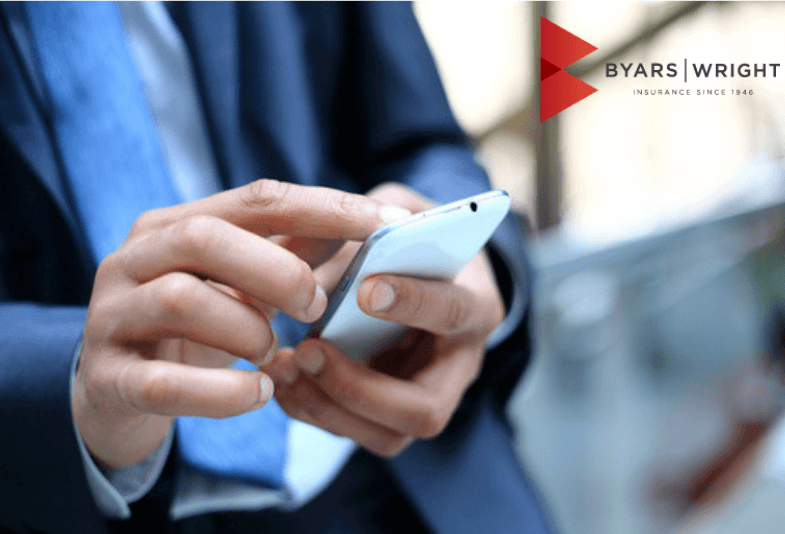 12 Aug

Six apps and platforms to make you more efficient personally and professionally

By Mitchell Garnett, Director of Operations, and Scott Campbell, Agency Operations Assistant

If every year your life seems to become more hectic, both personally and professionally, we're here to tell you that you're not alone. All too often, there just aren't enough hours in the day to accomplish everything that needs to get done.  

This is when we all need to stop and ask ourselves: what can we do differently? What can we do more efficiently so that we can spend more time on meaningful tasks?
Six apps and platforms to increase business and personal efficiency
At Byars|Wright, we're constantly looking for ways to be more efficient, both as individuals and a company as a whole. Through this search, we've found some extremely useful apps and programs that help us save time on daily tasks and allow us to devote even more time to our clients. Below, we'll share those six apps and platforms with you. 
#1 Everlance for mileage tracking. Whether you're tracking your mileage for your employer or solely for tax purposes, Everlance can help you track your trips automatically so you don't even have to give it a second thought. Especially if you're on the road a lot visiting clients, driving between offices, or entertaining customers, this app is a must-have and guaranteed to save you time.  
#2 Dropbox for file storage. This day and age, saving files on your desktop is anything but convenient. There's likely going to come a time when you need those documents, yet you're nowhere near your computer. That's what's so great about Dropbox. Your files are stored online, giving you the ability to access them whenever and wherever you need. While this can be useful for personal documents, it's great for businesses who need the ability to easily access and share documents with others in the company. 
#3 Outlook Mail and Calendar for scheduling. In business and personal life, staying on top of appointments, meetings, and other to-dos is imperative. Trying to keep up with everything in your head is a recipe for disaster. With Outlook Mail and Calendar, you can ensure you never miss a meeting or any other type of commitment. Again, having this on the go, whenever or wherever you need it is crucial. You might keep a paper planner, and that's okay, but let's face it, you're more likely to forget to carry your planner than you are your phone. And your smartphone gives you instant access to your Mail or Calendar with the Outlook app.
#4 Calendar reminders for big or small tasks. For most people, trying to keep up with every little to-do in their head is a great way to forget something important. That's why we highly recommend utilizing calendar reminders. You can easily make yourself a note that you need to follow up with a client, book a flight, or make dinner reservations, and these reminders will stay on your radar until you mark them off. 
#5 Adobe PDF Viewer and Scanner for accessible documents. The Adobe Scan Mobile App gives you the ability to easily turn any piece of paper, such as a contract or receipt, into a digital PDF while Adobe PDF Viewer allows you to view, print, sign and annotate those PDFs. If you do business on the go, this can really save you a great deal of time when it comes to storing the digital files you need exactly where you need them, right from your smartphone. 
#6 LastPass for password storage and management. From bank accounts to company programs, there's no doubt we all spend a lot of time logging in and out of accounts. Not only does this take up time in itself, but there always comes a time when we completely draw a blank on the password we created. That's where LastPass is incredibly helpful. This program remembers all of your passwords, and at the same time, allows you to create a strong and unique password for each account which is going to greatly improve your online security. 
It's easy to get stuck in the "old way" of doing things, but just because something works, doesn't always mean it's the best, most efficient way to do something. We live in a fast-paced world, and now more than ever, it's essential to leverage new technologies in order to become more organized and productive in our daily lives. 
And at Byars|Wright, you can trust that we'll never stop searching for ways to become more efficient so that we can devote as much time as possible to meeting the needs of our clients. 
Learn more about business and personal efficiency from Byars|Wright in Birmingham, AL
Byars|Wright is a locally owned and operated independent insurance agency with five offices in the greater Birmingham area – including Jasper, Gardendale, Homewood, Alabaster, and Cullman – that has developed into a major provider of commercial and personal insurance. Since 1946, the agency has expanded its scope of business and delivers a wide-range of insurance products with quality coverage at competitive prices. Byars|Wright has been designated a Best Practices Agency by the Independent Insurance Agents and Brokers of America and was also named "Best Companies to Work For in Alabama" by Business Alabama in 2016, 2017, 2018. 2019. We Build People, Protect Relationships. Byars|Wright is Where Relationships Matter.