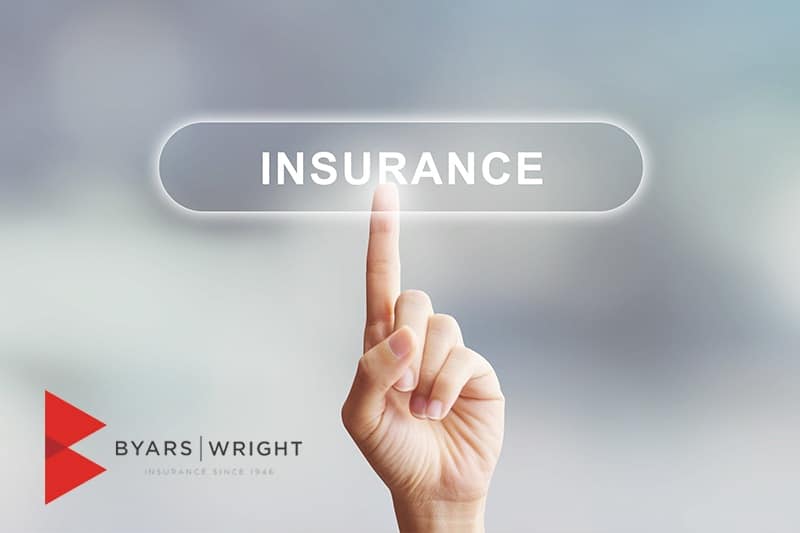 09 Oct

How Making These Top 3 Dangerous Insurance Mistakes Could Devastate Your Business

October 9, 2018
Post by Byars|Wright

By: Haig Wright III, Account Executive

I've worked with many companies throughout the years, and during this time, I've seen business owners make some decisions that could greatly put their business at risk. While it's my job not to just sell insurance, but to protect businesses from their exposures, it can often be a challenge getting a business to acknowledge a real need for a certain type of coverage or additional liability limits. It's no doubt a fast-paced world we're living in, and as time goes on, not only does a business' exposures evolve, but so do their insurance needs.

Throughout the past few years, we've started to see more and more of certain types of claims, and when considering the world we live in today, I'd say these are the three biggest mistakes we see companies make when it comes to putting proper coverage in place.

Mistake #1: Not carrying adequate liability limits for their commercial auto insurance.

Something I see quite often is businesses not carrying adequate liability limits for their commercial auto. While there are more distracted drivers on the road than ever before, now is the time to have not only adequate, but sufficient auto liability coverage. Sometimes I'll see a fleet of 10 to 15 company vehicles, and they're carrying $100,000 auto liability; it's kind of mind-blowing. But really, it doesn't matter if you have one or 20 company vehicles; all it takes is one accident and one fatality to quickly run through a million dollars in coverage.

Without this coverage: Once the policy limits are met, the insurance company's job done. At that point, it's coming out of the company's pocket. That means, without sufficient limits, one fatal incident very well has the potential to force a small business into bankruptcy.

Mistake #2: Not having Employment Practices Liability.

Every year, we see more and more discrimination lawsuits. Being a business owner, you're forced to do a lot of are hiring and firing, and you have to be careful your actions aren't seen as being discriminatory. Even if you hire, fire, and promote for all the right reasons, you're not exempt from someone filing a lawsuit.

There's also the sexual harassment piece of it, which we often see on the news. It could be someone whistling at an employee as they walk by every morning, or even making little comments over time. When these behaviors go on for two or three years, it builds up, and that's when you tend to see a lawsuit.

Without this coverage: What a lot of people don't realize is, you don't have to be at fault. You could fire someone for the perfect reason, like not showing up for work. All it takes is a lawsuit and, as a business owner, you have to respond. Whether from just the cost of hiring a lawyer alone, there's money to be paid.

Mistake #3: Not having Employee Dishonesty Coverage.

Employee theft absolutely happens more often than most business owners realize. When most people think of employee dishonesty or employee theft, they think they're just robbing the cash drawer, but it's usually nothing like that; it's much more complex. For example, there may be two or three employees in separate departments involved. Maybe you have a service person who knows someone in accounting, and they create a fake vendor name and start issuing invoices to the company. We've seen theft like this get over a million dollars before someone catches it, asking "Who's this new contractor we're using?" By then, those employees might be long gone.

Without this coverage: These types of crimes are more complicated and harder to detect than someone simply stealing money out of the cash drawer, but it's out there for sure. If you don't have this type of coverage, you'll likely never see that money again.

I've seen countless business owners claim these types of incident will never happen to them, but these types of claims are out there. We see them all the time, and more and more every year. That's why I strive to make each of my clients aware that these are real situations that can occur, and you need proper and sufficient coverage to protect your business when they do.

Byars|Wright is a locally owned and operated independent insurance agency with five offices in the greater Birmingham area – including Jasper, Gardendale, Homewood, Alabaster, and Cullman – that has developed into a major provider of commercial and personal insurance. Since 1946, the agency has expanded its scope of business and delivers a wide-range of insurance products with quality coverage at competitive prices. Byars|Wright has been designated a Best Practices Agency by the Independent Insurance Agents and Brokers of America and was also named "Best Companies to Work For in Alabama" by Business Alabama in 2016, 2017, 2018. 2019. We Build People, Protect Relationships. Byars|Wright is Where Relationships Matter.