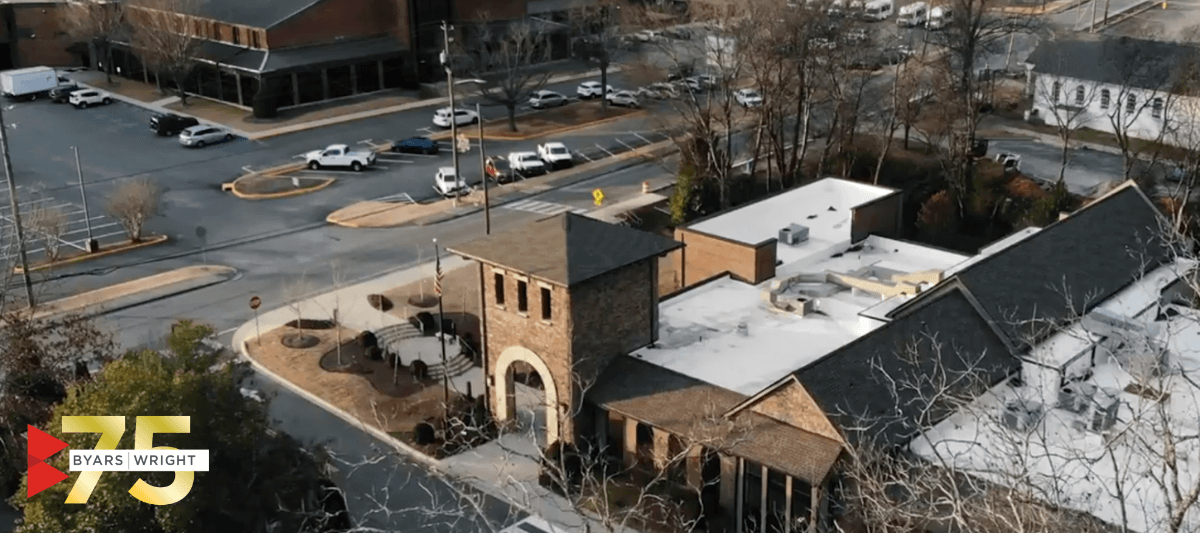 19 Feb

Customer Testimonial | Insurance for Municipalities

"I'm with a company that handles my insurance and believes in Relationships" – Mayor Stan Hogeland, City of Gardendale.

We live here, work here, and are raising our children here together. Just like Byars|Wright, your municipality is a family. Because we understand that those relationships need to be protected and that no two municipalities are the same, our process follows the word THRIVE. Byars|Wright insures many municipalities throughout Alabama via this process.
T | tomorrow
We protect relationships. We're working diligently today to ensure that our tomorrow is safe – for your municipality, your families, and your future.
H | history
History shapes a community. Your story is unique. Understanding your past allows us to help you plan for your future.
R | relationships
Relationships matter. From City Hall to the crossing guards and first responders, we understand that each relationship contributing to your municipality is significant. All should be protected.
I | invest
We are committed to the communities we serve and always will be.
V | value
We provide the valuable resources and risk management strategies to help you THRIVE.
E | execute
Execution is everything at Byars|Wright. We hold ourselves accountable and deliver on our promises every time. Just ask your neighbors.
Learn more about the City of Gardendale's experience with Byars|Wright in this customer testimonial video.
Long before this video was made, the City of Gardendale recommended Byars|Wright (2015) based on their experiences.
"I am writing this letter to offer the City of Gardendale's strong recommendation of Byars|Wright. We began working and discussing our insurance with Byars|Wright  years ago. At that time, we were not working with a local agent and had no agency representation with our insurance carrier. During this process your agency provided valuable insight into our exposures as a city. You were able to review our program and make recommendations that not only resulted in savings, but more importantly provided coverage for many areas that were not being addressed properly.
The results of engaging with your agency was a more comprehensive insurance program that allowed the city, the local elected officials, as well as the residents of Gardendale to feel confident that we are protected.
Since this time, you have walked shoulder to shoulder with us through challenges, successes and the various issues that have arisen. Your agency is very prompt when needs are expressed, as well as proactive in addressing new exposures as they arise.
In closing, we could not more highly recommend your agency to other municipalities or business in the state of Alabama. We value our partnership with your agency and look forward to many years of work together." Mayor Stan Hogeland
We're grateful to be able to work with many cities, counties, and municipalities throughout Alabama. Because we have a team of insurance experts, we can provide the unique solutions that you need to THRIVE.
Contact Byars|Wright today for more information at (205) 221-3621 or whererelationshipsmatter@byarswright.com.
Byars|Wright is a locally owned and operated independent insurance agency with five offices in the greater Birmingham area – including Jasper, Gardendale, Homewood, Alabaster, and Cullman – that has developed into a major provider of commercial and personal insurance. Since 1946, the agency has expanded its scope of business and delivers a wide-range of insurance products with quality coverage at competitive prices. Byars|Wright has been designated a Best Practices Agency by the Independent Insurance Agents and Brokers of America and was also named "Best Companies to Work For in Alabama" by Business Alabama in 2016, 2017, 2018, 2019 and 2020. In 2020, Byars|Wright won their category as the number one Best Company To Work For. 
We Build People, Protect Relationships. Byars|Wright is Where Relationships Matter.