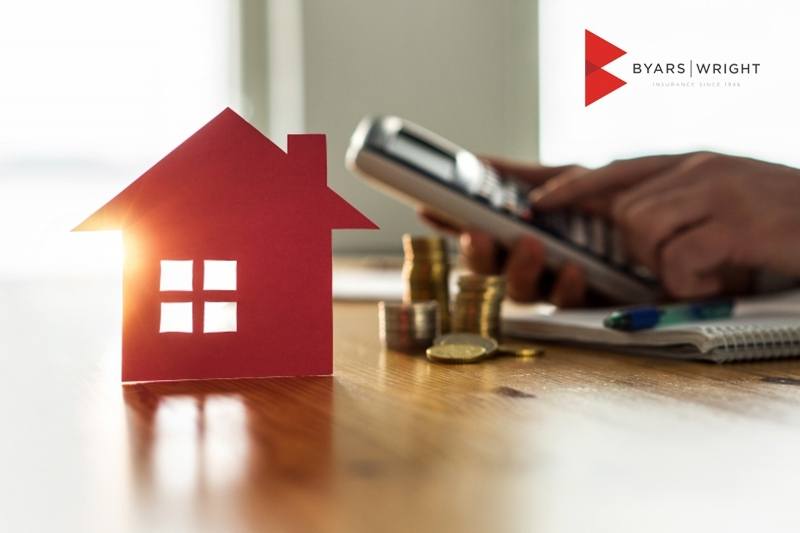 20 Nov

Commercial Property Insurance: 3 Ways to Value Your Property

November 20, 2018
Post by Byars|Wright

By: Jackie Yarbrough, Account Executive

Throughout the years, as I've worked with countless clients on their commercial property insurance needs, I've found there are many things that are often a bit confusing. Especially when it comes to determining the best way to value your commercial property, it's not a one-size-fits-all kind of thing. It takes not only understanding how the insurance company is going to value your property, but also what you plan to do if something were to happen to your building. Below, I'll walk you through the basics that will leave you better informed when it comes time to purchase or renew your commercial property insurance.

Commercial Property Insurance: Three Ways to Value Your Building

Replacement Cost – And Why Insurance Companies Don't Care About Market Value

A commercial property's replacement value is determined using several factors, including: square footage, construction type, and occupancy. Basically, what the insurance company wants to know is this a three-story building that's completely finished inside, or is this an unfinished metal warehouse? These things make a huge difference when it comes to valuing a building.

What few people realize is that the replacement cost has nothing to do with the market value of the property. What the insurance companies are concerned with is the actual cost to rebuild a structure. They couldn't care less what it would sell for or what part of town it's in; that makes no difference at all to them. They care about how much it would cost to rebuild a structure from the ground up should something happen to it.

Actual Cash Value – And How It Differs from Replacement Cost


While replacement cost is the amount of money it would take to completely rebuild a structure exactly how it was before it went down, meaning the same like, kind and quality, actual cash value is going to be your replacement cost minus depreciation.

I've had clients who prefer to value their commercial property this way for the simple fact that if their building went down, they wouldn't rebuild. This may be because they're nearing their retirement and wouldn't continue running their business, or maybe the building would be nearly impossible or too expensive to rebuild the structure the way it stands today, such as a historic building.

Functional Replacement Cost – And Why It's Hard to Get

For some of the same reasons some commercial property owners decide to go with actual cash value, others decide to value the property using functional replacement cost. This means that if the building went down, the owner would not want to rebuild it in the same like, kind and quality.

I had one client who had acquired a building that was completely bomb and storm-proof; rebuilding it would cost a fortune when he didn't even need it like that. Functional replacement cost allowed him to say that if the building went down, he'd rebuild something more functionally in line with what he needs. In turn, the insurance company required him to carry less insurance because they know he's not going to rebuild the structure the way it was.

The problem here is that not every insurance company will write it, and sometimes clients must switch insurance agencies in order to get this type of coverage.

Commercial Property: Which Valuation Is Better?

While the rates are the same with replacement cost and actual cash value, the difference is the building value, so there are pros and cons with each. Under replacement cost, if your building goes down, the insurance company is going to replace it with the same like, kind and quality. Of course, at the same time, you'll have to carry more insurance, making your premium higher. The pro of actual cash value is if you wouldn't want to rebuild, you haven't paid all that premium, but the con is, any claims are going to be depreciated.

Ultimately, the best way to value your commercial property depends on what you would want to do if something happened. As long as you build your commercial property insurance policy based on your own individual needs, you'll be more likely to be in a better place if something were to happen.

Byars|Wright is a locally owned and operated independent insurance agency with five offices in the greater Birmingham area – including Jasper, Gardendale, Homewood, Alabaster, and Cullman – that has developed into a major provider of commercial and personal insurance. Since 1946, the agency has expanded its scope of business and delivers a wide-range of insurance products with quality coverage at competitive prices. Byars|Wright has been designated a Best Practices Agency by the Independent Insurance Agents and Brokers of America and was also named "Best Companies to Work For in Alabama" by Business Alabama in 2016, 2017, 2018. 2019. We Build People, Protect Relationships. Byars|Wright is Where Relationships Matter.