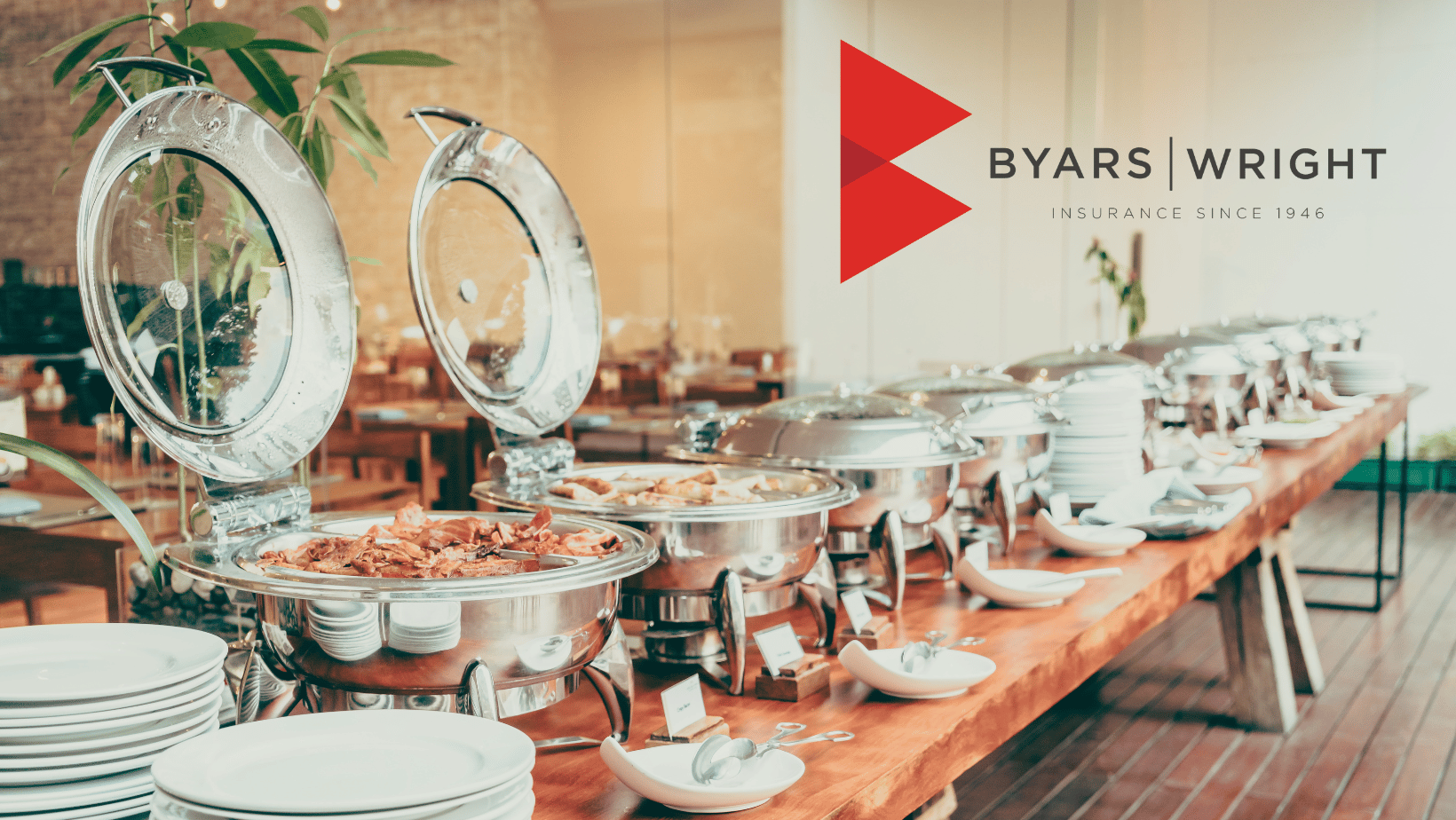 15 Dec

Common Exposures for Catering Companies

As a catering company, much of your day-to-day focus is on providing exceptional food and service to your clients. However, it's important to be aware of the risks common within your business operations. After all, there are many different challenges that caterers face, which—if not managed properly—can have devastating consequences. Knowing catering risk prevention can protect a business from a costly claim.

These challenges are magnified when considering risks to property damage, equipment breakdowns, food and liquor liability must be addressed. The list below provides an overview of these catering industry risks and more. We are dedicating to helping you identify potential blind spots in your risk management and insurance programs.
Common Exposures
Lawsuits related to liquor liability are filed each day, and it's increasingly common for victims and their families to file suits against caterers for their role in serving a patron who is involved in an alcohol-related accident. Making matters worse, all it takes is a single liquor liability claim to put your entire business at risk. Liquor liability exposures for caterers can stem from providing liquor to underage individuals, overserving patrons and noncompliance with applicable legislation.
Catering employees may need to operate a vehicle on behalf of your business, creating commercial automobile exposures. While important for daily operations, the improper use of a vehicle can lead to potential accidents and major insurance claims. If you allow employees to use their own vehicles for work, standard auto insurance policies are often not enough.
Property exposures for caterers are substantial and can come from many sources, including equipment failures, fires, adverse weather, vandalism and theft. Fire damage is a particular concern, as caterers face elevated risk from frequently working with potential sources of ignition (e.g., ovens and fryers). While using a variety of combustible items (e.g., grease, alcohol and cleaning products). Water damage at your business's headquarters is also a key concern, many causes can be nearby sewer backups and malfunctioning appliances with connection to water lines (e.g., dishwashers).
Given the nature of catering operations, food spoilage is a key concern. Regardless of what type of food is served, the amount your employees come in contact with increases contamination risks. Purchasing food items in bulk is logical, but improper storage or handling practices (especially during the transportation process) can result in mass spoilage and major financial losses.
Caterers depend on functioning equipment to service their clients effectively. In the event of an equipment breakdown incident (e.g., refrigeration unit leaks and cooking appliance malfunctions), caterers can experience extensive business interruptions. This runs the risk of potentially having to stop or cancel services until equipment is functioning properly. Especially during peak catering months, such an incident could carry significant financial ramifications. Equipment breakdowns can even lead to major property damage should an appliance leak or start a fire, compounding the cost for your business.
Food safety is an important consideration for caterers and a primary source of food and product liability. The potential for food poisoning, contamination, spoilage and allergic reactions is ever-present, making continued patron safety a challenge. If one of your patrons becomes ill due to your food or accidentally ingests a foreign object found in one of your food items, your company could face legal ramifications and suffer reputational damage.
On-the-job accidents can lead to costly workers' compensation claims for caterers. Complicating matters, there are a number of risks, including cuts and burns; slips, trips and falls; ergonomic-related hazards; workplace violence; and event exposures. Things like improper lifting techniques, poor food preparation safety and inadequate training can cause an injury on the job. Aside from physical injury, it is disrupting to your business and negatively impacts your bottom line.
For More Information
Proper catering risk prevention and management practices can reduce certain exposures. However, no system is 100% effective in ensuring an incident-free workplace. As a result, it's all the more crucial to work with a trusted insurance professional to assess your unique exposures.
To learn more, contact us or connect with us online today!