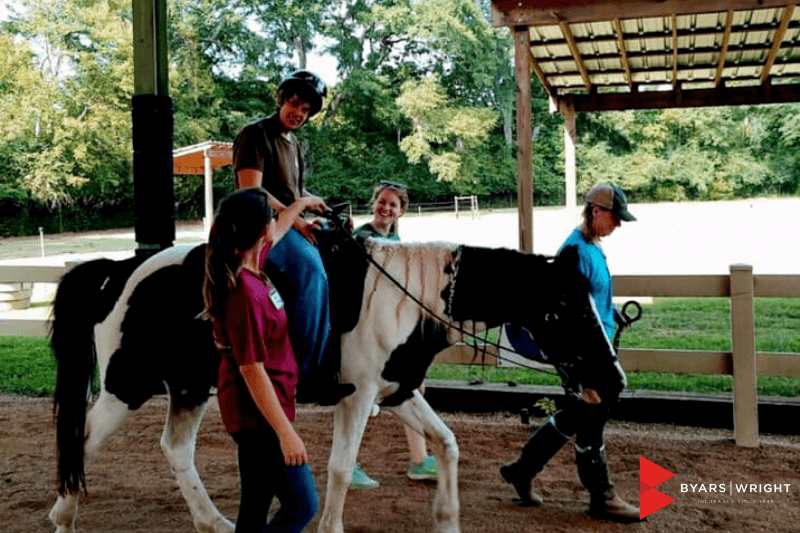 30 Dec

Beyond Byars|Wright: Lacey Rae Visintainer and Special Equestrians

Beyond Byars|Wright, Lacey Rae Visintainer, Agency Brand Manager, spends a portion of her time volunteering with Special Equestrians.

Special Equestrians provides high quality therapeutic horseback riding and equine assisted activities to persons with physical, mental, developmental, and emotional disabilities.

According to their website, the goal is to increase the independence and quality of life for the riders. Special Equestrians does this through a variety of methods. Instructors, therapists, and volunteers work to provide a fun and stimulating environment to enrich the lives of these riders. The horses, facilities, and equipment are carefully selected to provide a safe environment and to accommodate a wide range of disabilities.
Though Lacey Rae spends most of her time at Special Equestrians serving as a Horse Handler, she also serves as a Side Walker on occasion. She says it depends on the need for volunteers that day.
All volunteers must complete volunteer training. "As a Side Walker, you learn how to properly assist the riders during their therapeutic riding or hippotherapy sessions," said Lacey Rae. "In the Horse Handler training, you're not only learning the basics of horsemanship, but you learn to understand your role as the horse's partner. You learn how to lead your horse and advocate for them, while also being aware of your riders. When you know your horse and know what to look for, you can tell when they're happy or bothered. Sometimes, the riders can unknowingly agitate the horse. For instance, they may pull too hard on the reigns or accidentally dig their heels in the horses' sides. As a Horse Handler, it's my job to let the side walker or rider know so they can correct it. Even when things like this happen, the horses are so patient!"
Many lessons at Special Equestrians include a ride through the Sensory Trail, which has different activities that the riders can do while on horseback. In 2017, Samford University's Department of Communication Sciences and Disorders partnered with Special Equestrians to install a new sensory trail.
"We love when we get to walk through the Sensory Trail," Lacey Rae said. "The riders really enjoy doing each activity."
She mentioned that rider favorites on the trail include the "car wash and wind chimes".
"These lessons are a lot of fun for us, but they also have seriously amazing benefits," Lacey Rae said. "I've read that the movement of a horse is similar to that of humans. So, for children or adults who can't walk or have trouble walking, this therapy is beneficial for movements they wouldn't normally do by solely sitting in a wheelchair. Riders improve their strength, balance, flexibility, motor skills, etc."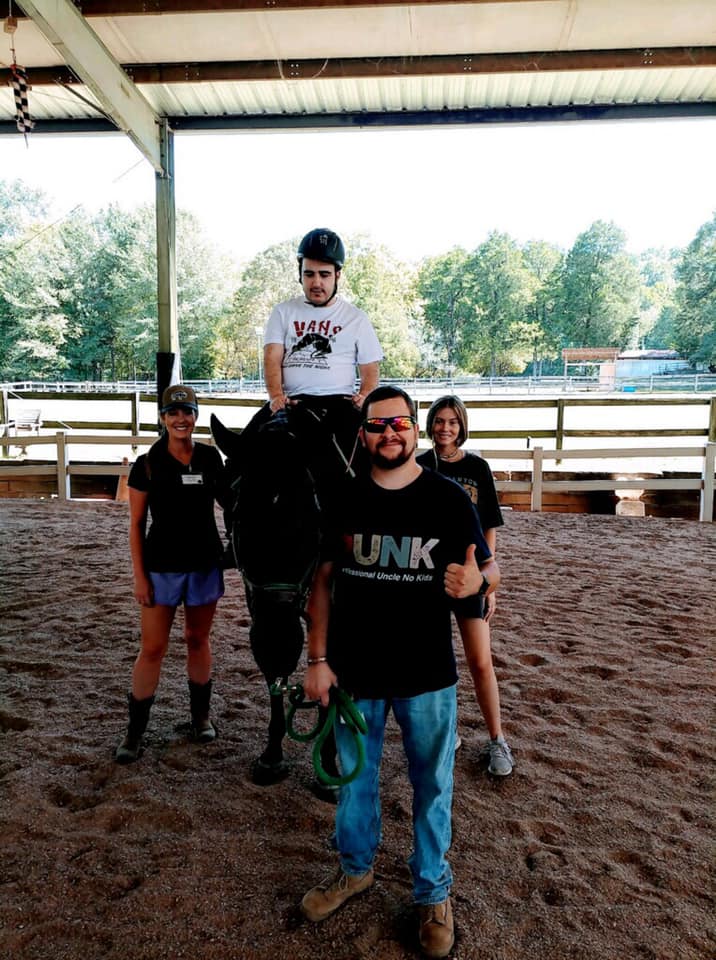 There are many benefits to therapeutic riding and hippotherapy, and each lesson brings a new and enjoyable experience. According to the American Hippotherapy Association, the average horse walks at a rate of approximately 100 steps per minute.  Just 5 minutes on a walking horse represents 500 neuro motor inputs to the patient.  In a typical therapy session, 15 to 25 minutes of equine movement may be incorporated by the treating therapist – which represents 1500 to 2500 neuromotor inputs to the patient. 
It's facts like this that have continually captured Lacey Rae's interest. "While it looks like we're out there just having a good time, and we are, the learning and growth happening on horseback is extraordinary."
Lacey Rae Visintainer began volunteering with Special Equestrians in 2016, after settling in Birmingham and shortly before she began working with Byars|Wright.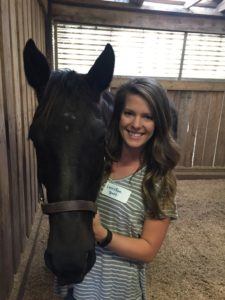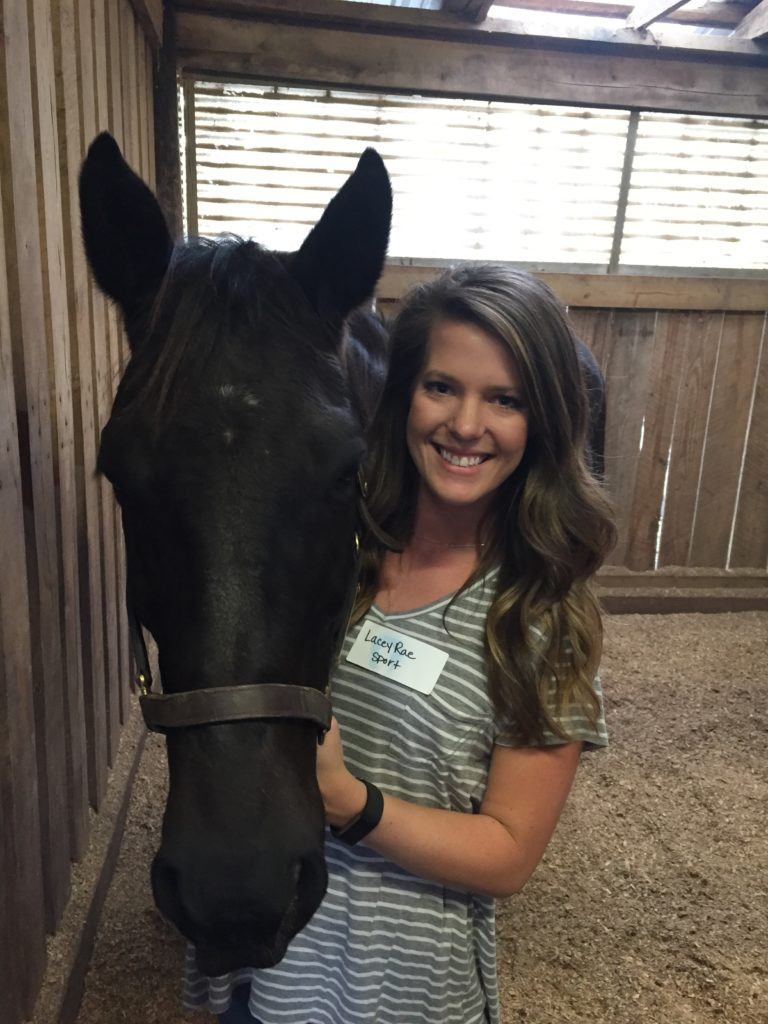 "I was drawn to Special Equestrians by the horses, but the people and relationships are what keep me coming back."
"I'm in awe of the riders and staff and what they've been able to accomplish together at Special Equestrians. I consider it a privilege to be able to work with them through volunteering."
She continued to say that the riders make it an uplifting and fun experience. "I love getting to know each of my riders and building those relationships. When you know that one rider loves to trot, and you're going to do that during the session, it's exciting for both of you! If you've been walking/leading the same rider for a while and get to witness a success or breakthrough, it's incredible.
Sometimes you witness a rider's struggle, but even then, it's encouraging to see the students work through it with resilience and determination. It's truly a blessing to experience and to be a part of their journey."
When asked about her favorite part of the sessions, Lacey Rae answered, "It's hard to choose one favorite part. I do have a favorite horse though! His name is Oreo."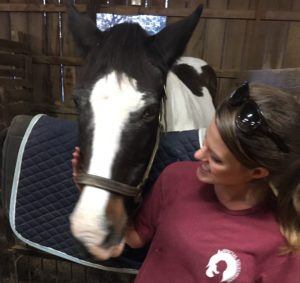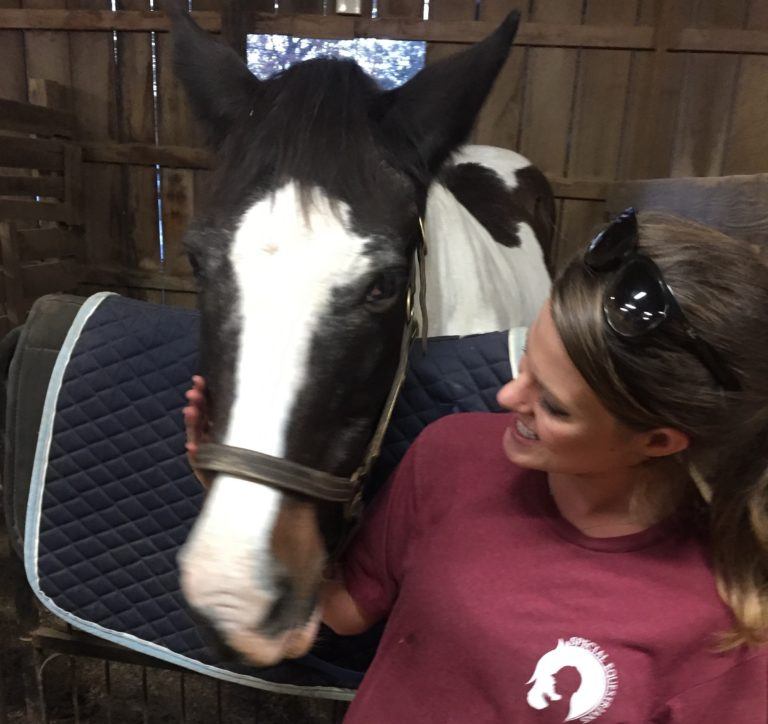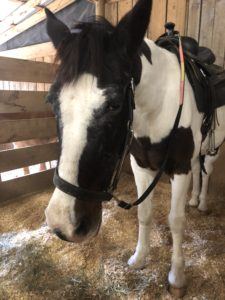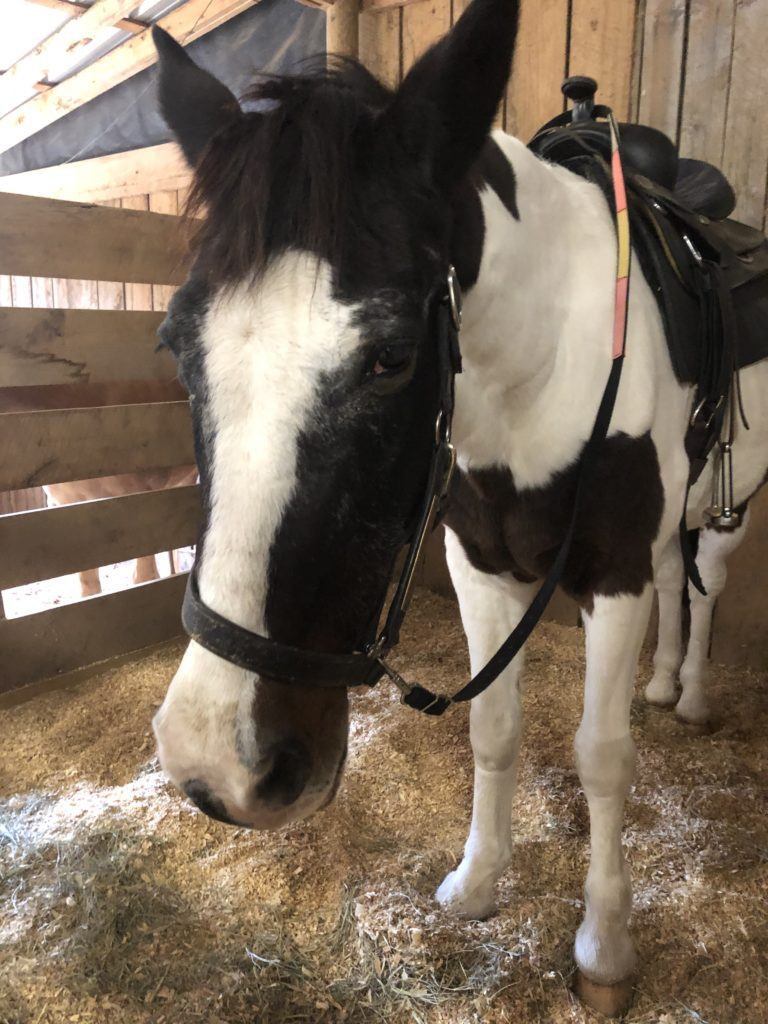 "As for the sessions," Lacey Rae said, "I love getting to see the way my riders light up when they get in the saddle and how much joy these sessions can bring. Horses are intelligent and can recognize emotions. I think it's so neat to see that in action and to witness how those attributes can help the riders."
There are many ways to volunteer with this organization, from being a side-walker or horse-handler like Lacey Rae, to helping with facilities maintenance, special events, horse care, and more. To learn more about Special Equestrians or how you can help, visit their website here: https://www.specialequest.org/
Special Equestrians is making an impact on many lives in our community, and we're proud to see Lacey Rae involved in such a great organization. At Byars|Wright, we believe that investing in our communities is imperative and fully support our employees in doing so. Read more from Lacey Rae Visintainer in her article on Workplace Culture.
Byars|Wright is a locally owned and operated independent insurance agency with five offices in the greater Birmingham area – including Jasper, Gardendale, Homewood, Alabaster, and Cullman – that has developed into a major provider of commercial and personal insurance. Since 1946, the agency has expanded its scope of business and delivers a wide-range of insurance products with quality coverage at competitive prices. Byars|Wright has been designated a Best Practices Agency by the Independent Insurance Agents and Brokers of America and was also named "Best Companies to Work For in Alabama" by Business Alabama in 2016, 2017, 2018. 2019. We Build People, Protect Relationships. Byars|Wright is Where Relationships Matter.