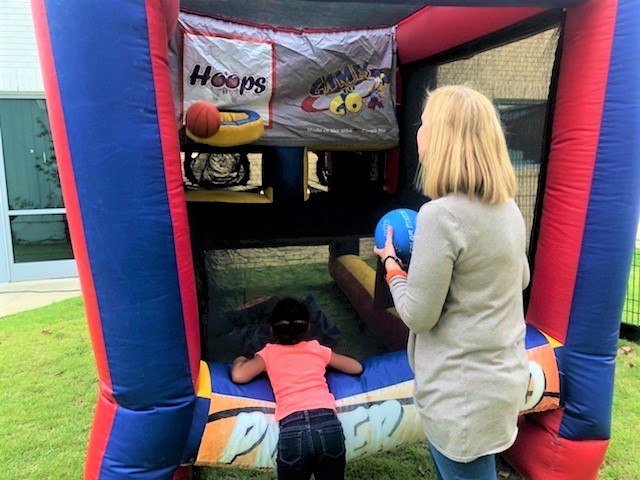 18 Nov

Beyond Byars|Wright: Jan Giangrosso and the James Rushton Early Learning Center

At Byars|Wright, we love that our family members give back to the organizations that serve and enrich the lives of the communities we call home. For the past three years our Service Team Manager, Jan Giangrosso, has given her time to the James Rushton Early Learning Center at their annual Fall Festival.

The James Rushton Early Learning Center is an early learning school designed for children ages six weeks to four years in the Woodlawn Community. What started in 2006 with the James Rushton I Foundation as a child development center in Birmingham and expanded into a center that not only cares for children but gives parents an opportunity to work and provide a healthy home environment for their family, has now evolved into the James Early Rushton Learning Center. The Center opened its new facility's doors in Woodlawn in April 2017.
Jan volunteers each year with the JRELC Fall Festival.
The Fall Festival where Jan volunteers is a time for family members of all students to gather and get to know each other. We know that in the midst of life and routines, it's hard to bring everyone together and get to know each of the other families at school. This festival gives parents the opportunity to do that – to meet other students and families, mingle with the teachers and staff, and enjoy a night with everyone. While children enjoy the entertainment and games, shooting hoops, painting pumpkins, and more fun activities, they also have the opportunity to showcase their school ground to their parents.
"The fall festival is something that I really look forward to," said Jan. "Getting to see their smiling faces is so fun. There are about 80 children that attend the school so I love getting to play and interact with them."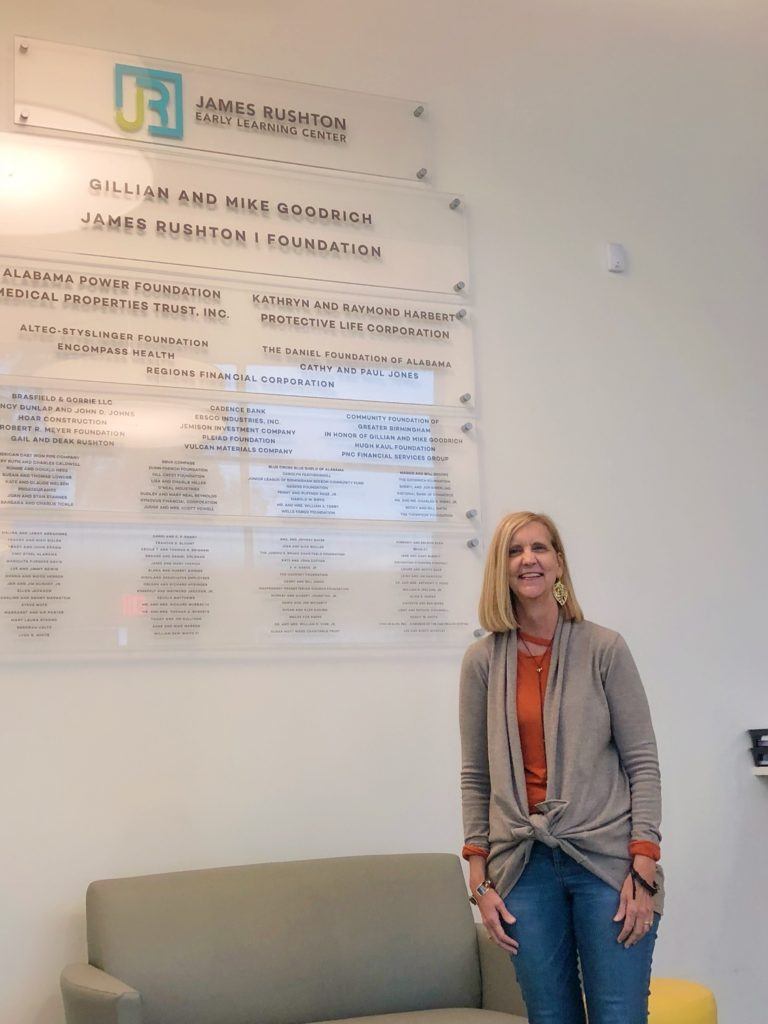 Jan believes that it is important for the children to love their school and to think of it as a positive and fun environment. This event is especially important to Jan because she enjoys the opportunity to have a positive influence on all the children she meets.
Jan has served the learning center's fall festival for the past three years and its become an event that her family enjoys together as well. She first heard about the center from her family members – her brother, sister, and sister-in-law are also in attendance every year.
"The children absolutely love to be on my team for the games. I am so competitive, so my team always wins. Every year, no matter what game I'm stationed at, I will have kids begging to be on my team," said Jan with a smile.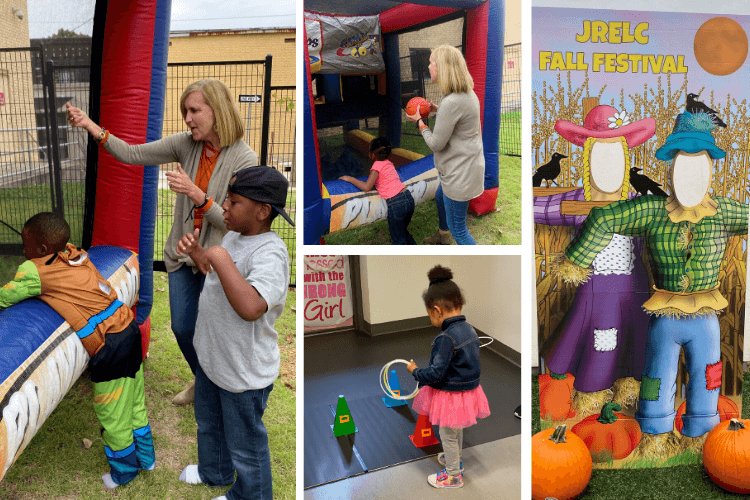 When asked about her favorite part of the event Jan said it's the children's happy faces.
"The entire evening they are smiling and laughing and just getting to be kids in a safe environment with their classmates and families. You can tell that the parents feel great about their children going to school there. Getting to see how much they love spending time at their school makes it all worth it. I think that I get more out of the night volunteering, than they do as attendees. It's a wonderful event."
The event was held on October 18th this year. Family-night events like this support the mission of the school: to significantly enhance the quality of learning experiences for young children through stimulating environments, educated teachers, engaged parents, and a supportive community. In our experience, they are doing just that.
Byars|Wright is proud to have family members like Jan, who choose to spend their time outside of the agency doing good for others, as well as honored to serve our community alongside incredible organizations like the James Rushton Early Learning Center. Jan joined our Byars|Wright family in 2014 as an Account Manager and now leads the Service Team as Service Team Manager. Jan's role is agency-wide at Byars|Wright, but her office is located in Gardendale. She is instrumental in employee training and development, and always ready to lend a helping hand! We appreciate you, Jan!
Learn about the JRELC with this video. For more information on the James Rushton Early Learning Center, or to see how you can help, visit their website at https://www.jrelc.org/.
If you're looking for insurance for a non-profit, read this first!
Byars|Wright is a locally owned and operated independent insurance agency with five offices in the greater Birmingham area – including Jasper, Gardendale, Homewood, Alabaster, and Cullman – that has developed into a major provider of commercial and personal insurance. Since 1946, the agency has expanded its scope of business and delivers a wide-range of insurance products with quality coverage at competitive prices. Byars|Wright has been designated a Best Practices Agency by the Independent Insurance Agents and Brokers of America and was also named "Best Companies to Work For in Alabama" by Business Alabama in 2016, 2017, 2018. 2019. We Build People, Protect Relationships. Byars|Wright is Where Relationships Matter.