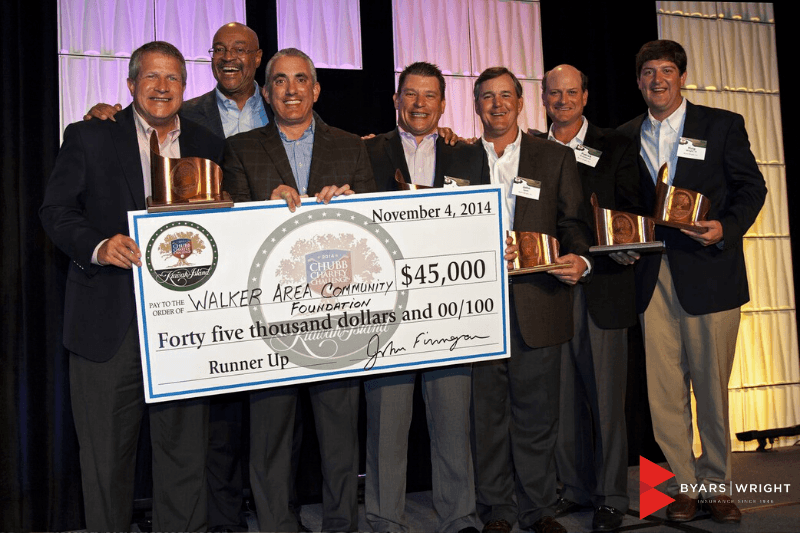 11 Nov

Beyond Byars|Wright: Haig Wright and the Walker Area Community Foundation
Beyond Byars|Wright, our President, Haig Wright, is involved with the Walker Area Community Foundation.
Haig has served the Walker Area Community Foundation (WACF) for many years and just recently stepped down from a board member position, which he held for the past fifteen years. 
First starting in 1995, the Walker Area Community Foundation has worked tirelessly to provide a permanent endowment that supports the charitable needs of the Walker County community. They work to improve the quality of life for people in our community. The WACF does this through providing volunteer work to serve the educational, cultural, civic, public, and other charitable needs of the community. When Haig recognized the widespread needs of the Walker community and learned all that the Walker Area Community Foundation could do, he knew he needed to get involved somehow. 
"I started volunteering with the foundation because I believed in their overall mission," Haig said. "I saw it as an incredible way to give back to Walker County. Their resources are such that can really make a difference."
Lead by Haig, Byars|Wright has also given back to the foundation and donated to the organization's efforts. 
Our agency partners with Chubb, the world's largest publicly traded property and casualty insurance company, in the Chubb Charity Challenge. The Chubb Charity Challenge golf tournament is one way that we're 'driving for good'. Each year many different teams play in the Challenge on behalf of their favorite local charities and are passionate about giving their all for each one, which has resulted in donations to over 6,000 charities in the past 20 years. Byars|Wright has participated in and won this event multiple times. We've chosen the Walker Area Community Foundation as the recipient.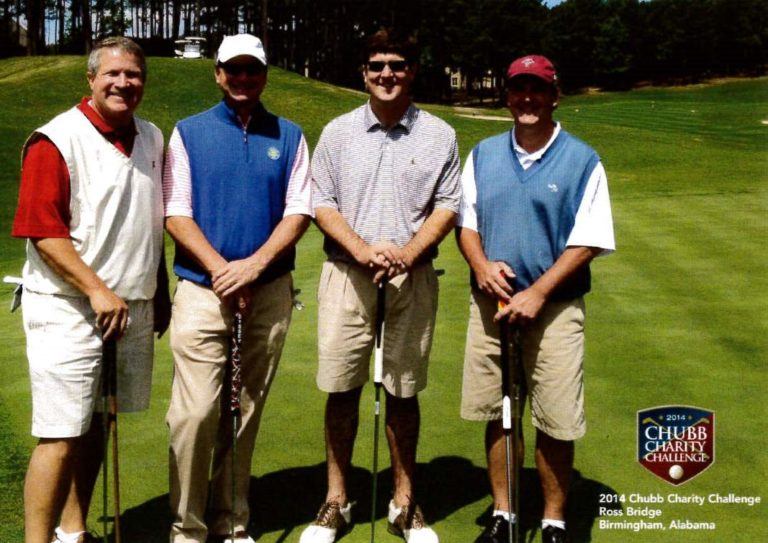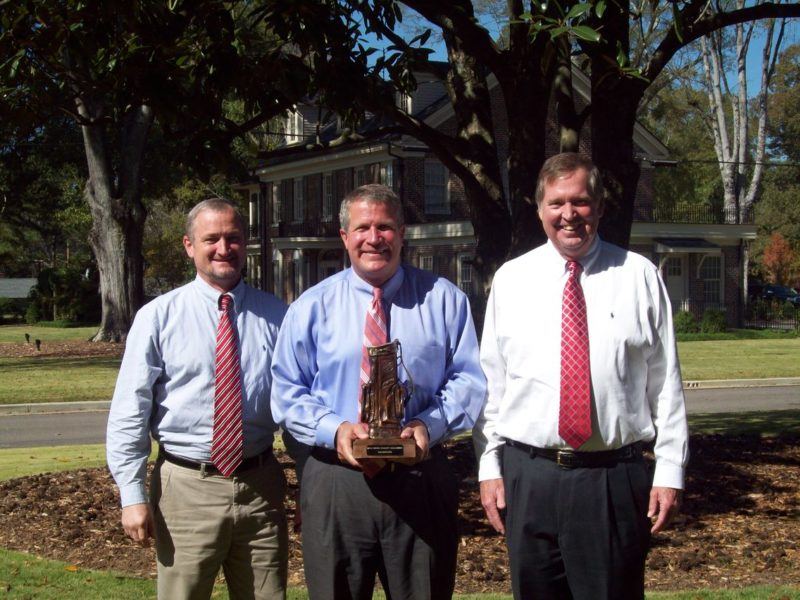 In 2014, we were able to present the Walker Area Community Foundation with $45,000. In 2018, our team won the Regional Chubb Charity Challenge and presented $2,500 to the Walker Area Community Foundation as a result. We're proud that our team has won in other previous years and was able to earn/donate much more.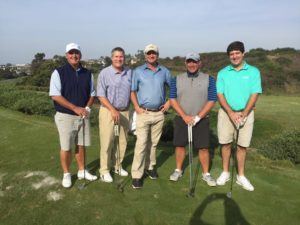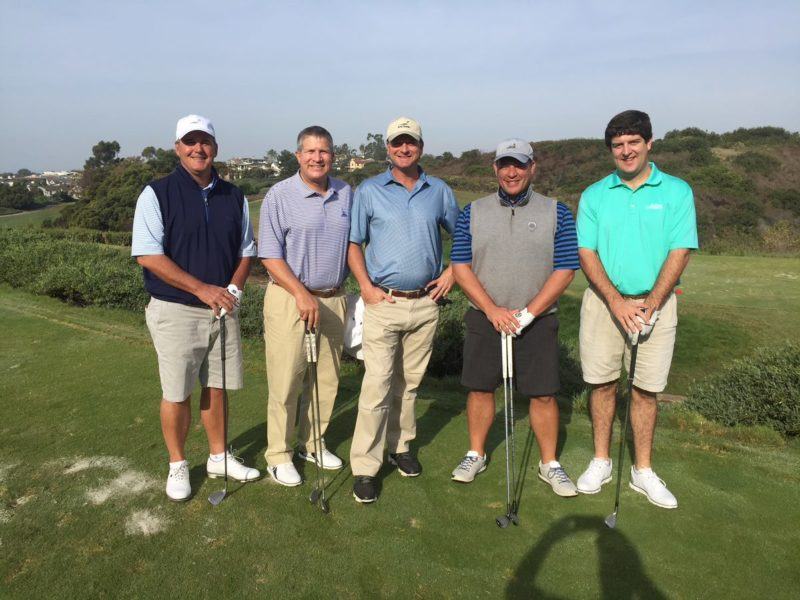 The Walker Area Community Foundation supports the charitable needs in the community through a variety of ways.
WACF awards grants and helps businesses and non-profits apply for grants. The foundation provides seed funding for new businesses or missions within the community. They even involve children and college students in philanthropy efforts to teach future generations about doing good for their local communities. WACF also connects organizations and businesses together to provide a collaboration of resources for the community. Overall, the WACF:
Awards creative, visionary and sensitive grants that address the evolving needs of our nonprofit organizations.
Leverages and multiplies local giving with outside sources of assistance
Demonstrates community leadership by providing seed funding for the initiation of new, innovative, or missing services and aspects of a healthy, whole, and fulfilling community
Engages the next generations in philanthropy through Project Connect and Project Community and being a partner of Youth Leadership Walker County
Connects and convenes local organizations with other resources to help cultivate informative and collaborative relationships
Supports donors' planned giving options, providing benefits to the community and financial and tax benefits to the donor(s)
When asked about his favorite part of his time spent volunteering with the foundation, Haig answered: "My favorite part about volunteering with this organization is seeing the needs of our community being met. The satisfaction of seeing the changes made in the Walker Area community is touching. Witnessing our foundation be such a strong vehicle and meeting many of the needs in our community – that is my favorite part."
The Walker Area Community Foundation also assists in times of extreme need or in the case of natural disasters.  "The most memorable story I have from the Foundation's efforts is from the tornadoes of April 2011 that hit Cordova," Haig said. "There were many needs not being met in Cordova due to such mass destruction from the tornadoes. It was so bad. There were whole streets and neighborhoods that were unrecognizable. The Cordova community had to completely start over. The Walker Area Community Foundation worked hard to organize volunteers, and we had the role of obtaining grants for design and rebuilding."
To learn more about the Walker Area Community Foundation, visit their website. You can also hear from Haig and learn more about the WACF in the video below from their website and Facebook page.
In addition to leading Byars|Wright as President, Haig is President of the National Alumni Association for the University of Alabama. He also serves on the Jasper Utility Board and is on the Board of Directors for the Bank of Walker County. 
As an agency, we truly believe in investing in the communities that we call home. That's why we hire locally, how we build our culture, and part of how we operate as a family business. With boots on the ground and people entrenched in their community organizations, it also gives us an inside take on non-profit insurance.
We're proud to have a work family that cares so much for its community. Read more about what our team is doing. Click here: Amber LaRussa & Big Brothers, Big Sisters or Jan Giangrosso & The James Rushton Early Learning Center.
Byars|Wright is a locally owned and operated independent insurance agency with five offices in the greater Birmingham area – including Jasper, Gardendale, Homewood, Alabaster, and Cullman – that has developed into a major provider of commercial and personal insurance. Since 1946, the agency has expanded its scope of business and delivers a wide-range of insurance products with quality coverage at competitive prices. Byars|Wright has been designated a Best Practices Agency by the Independent Insurance Agents and Brokers of America and was also named "Best Companies to Work For in Alabama" by Business Alabama in 2016, 2017, 2018. 2019. We Build People, Protect Relationships. Byars|Wright is Where Relationships Matter.