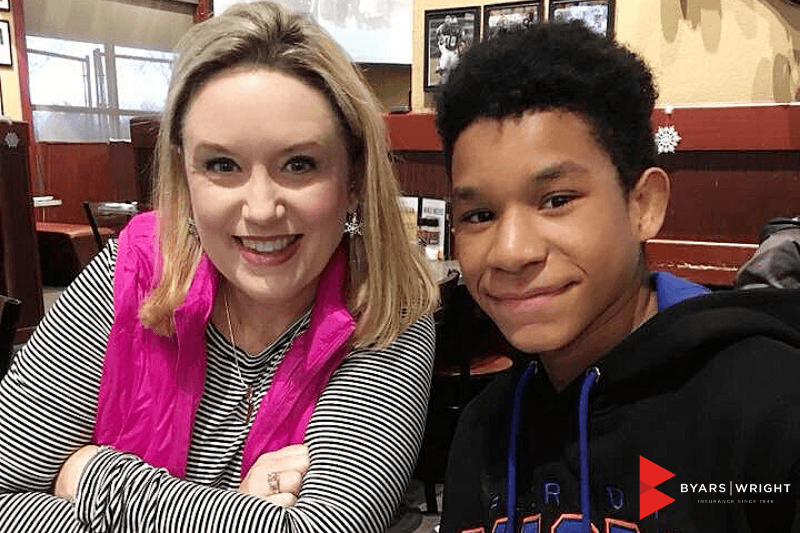 25 Nov

Beyond Byars|Wright: Amber LaRussa and Big Brothers Big Sisters

Amber LaRussa is a Personal Lines Account Manager at Byars|Wright. When she's out of the office, Amber and her husband spend their free time volunteering with Big Brothers Big Sisters of Greater Birmingham. She has had the same Little, Maliq, for the past five years. Even though they say "little", Maliq isn't quite so little anymore as he is now a senior in high school.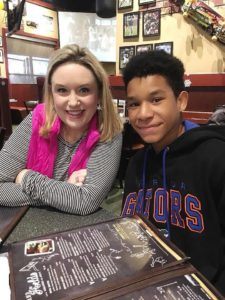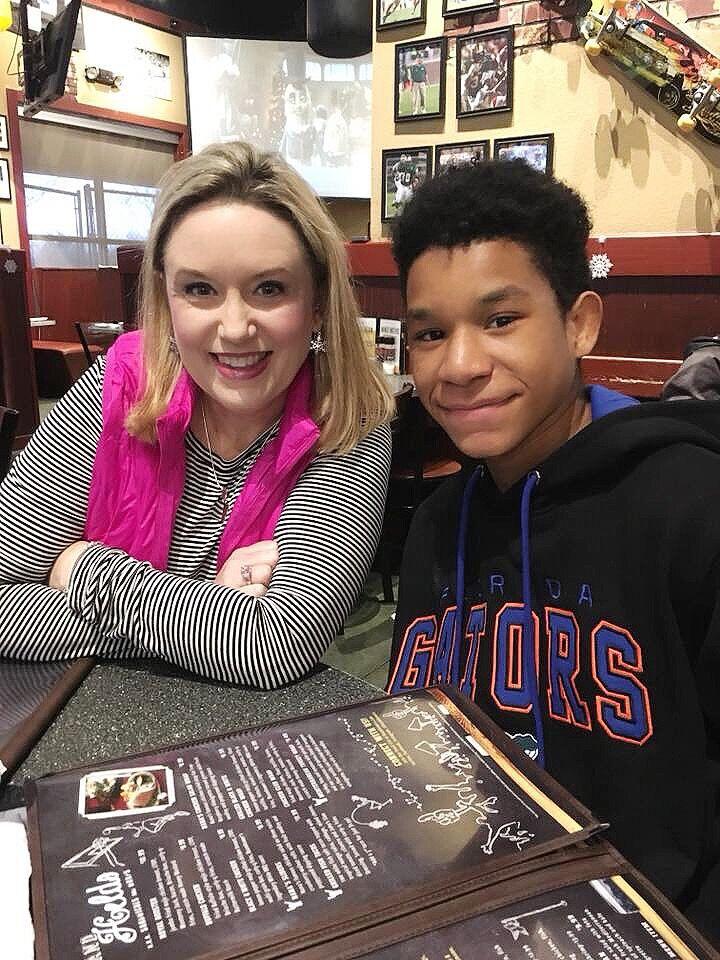 Big Brothers Big Sisters (BBBS) is an organization that matches adult volunteer mentors, "Bigs" and children "Littles" ages five through eighteen within their communities. By giving a child an adult mentor, positive relationships are developed, which have a direct and lasting impact on the lives of young people.
As their website says, when children and teens have the influence of a caring adult, they are more likely to avoid risky behaviors and to focus on academics. Today's youth face a variety of challenges and being matched with a Big Brother or Big Sister can help them navigate these challenges and reach their potential.
The children in the program are often from single or two-parent/guardian home. Their parents/guardians believe that their child could benefit from the presence of an additional caring adult in his/her life. The parents/guardians enroll their children in the program to give them a positive role model, someone that they can go and experience new things with, and someone to inspire them to become something they never thought possible. Volunteers in the program are expected to spend at least a couple of hours a month with their little, but often spend much more time than that as the relationship develops. Amber enjoys seeing Maliq as much as possible.
"He is about to graduate from high school this year, but he's not getting rid of us!" Amber said. "We told him that even if he picks a college far away, he is stuck with us. We will come and visit any chance we get and if we have a say in it, we want to be in his life forever."
As BBBS sums it up: Bigs are just regular people who want to and take the time to positively impact a young person.
They have big hearts.
Amber and her husband, Tony, became aware of Big Brothers Big Sisters through her friend who works for the program.
"My husband and I have always had a heart for giving back to others. We had previously thought about fostering, but when we heard of Big Brothers Big Sisters, we knew that it was the right organization for us. We are actually the only couple that volunteers together, and it has been a blessing to be able to do something so rewarding together."
If you visit the Big Brothers Big Sisters Birmingham website, you'll see Amber and Tony as the face of the Big Couples page. Big Couples is a great option for a shared experience, as there isn't a better way to volunteer than to do it with your spouse. There are over 70 Little Brothers waiting for a Big Brother or Big Couple, because more than 70% of BBBS's children waiting for a Big are boys. One way to match these waiting boys is to match them with Big Couple. It's good for the kid because they are able to experience a healthy, loving relationship and it's good for the volunteers because they don't have to give up time with each other in order to volunteer.
When Amber was asked about her favorite part of volunteering, she said that it was "seeing our shared experiences through Maliq's eyes" and that "seeing a true positive change in him is the best part."
According to Amber, it took a little while to earn the trust in their relationship. Their relationship has grown tremendously and is amazing. "He is a great kid and it is a privilege to watch him grow into the wonderful person he is becoming."
The goal of the program is to assign a mentor a Little and to have them remain in that child's life until they age out, in order to form a lasting relationship. Amber and her husband have only had Maliq as a Little and with that, they have gotten to experience many incredible memories together.
"We have gotten to do so many wonderful and exciting things with Maliq. He is always up for anything, but I think his favorite thing that we have done is going to a Cirque du Soleil show. We got to sit in the front row and he got to interact with some of the performers. He still talks about it; it was amazing!"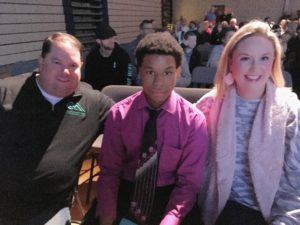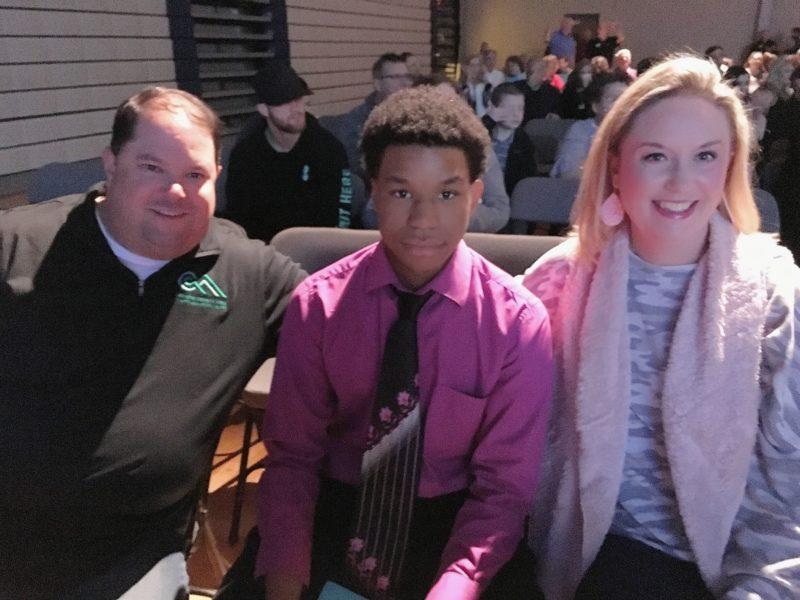 Amber's little is aging out of the program soon, but the relationship that she has built with him will have a forever, lasting impact. She is incredibly dedicated to the program, and advises anyone looking into Big Brothers Big Sisters to go all in.
At Byars|Wright, relationships matter. We mean every relationship – especially the relationships our employees develop with people in our community. As a local family-owned business, we want to invest in the communities that Byars|Wright serve and having people on our team that are also personally invested in our community is important. It's why hiring locally is important to us as well at Byars|Wright.
We are so proud and honored to have people like Amber on our Byars|Wright team who value relationships. Not only does she make a positive impact to our team, but her heart for others makes a positive impact in our community. In particular, she makes a positive impact with her Little and helps make the work of incredible organizations like Big Brothers Big Sisters possible.
If you'd like to get involved or donate to Big Brothers Big Sisters of Greater Birmingham, visit their website here.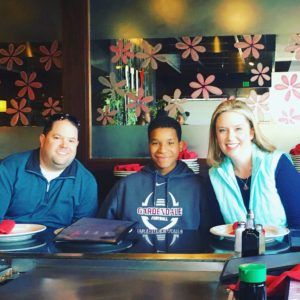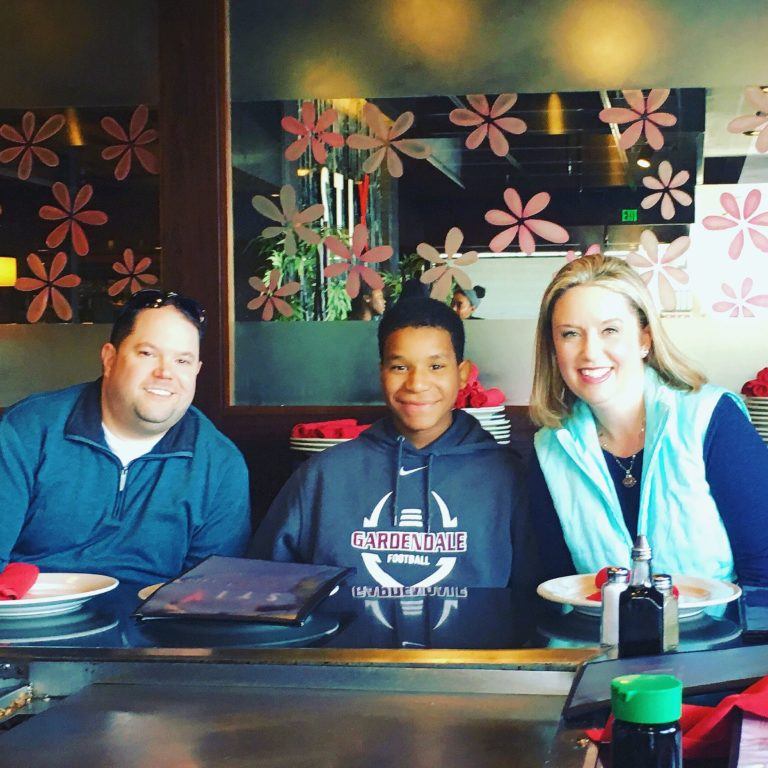 Byars|Wright is a locally owned and operated independent insurance agency with five offices in the greater Birmingham area – including Jasper, Gardendale, Homewood, Alabaster, and Cullman – that has developed into a major provider of commercial and personal insurance. Since 1946, the agency has expanded its scope of business and delivers a wide-range of insurance products with quality coverage at competitive prices. Byars|Wright has been designated a Best Practices Agency by the Independent Insurance Agents and Brokers of America and was also named "Best Companies to Work For in Alabama" by Business Alabama in 2016, 2017, 2018. 2019. We Build People, Protect Relationships. Byars|Wright is Where Relationships Matter.