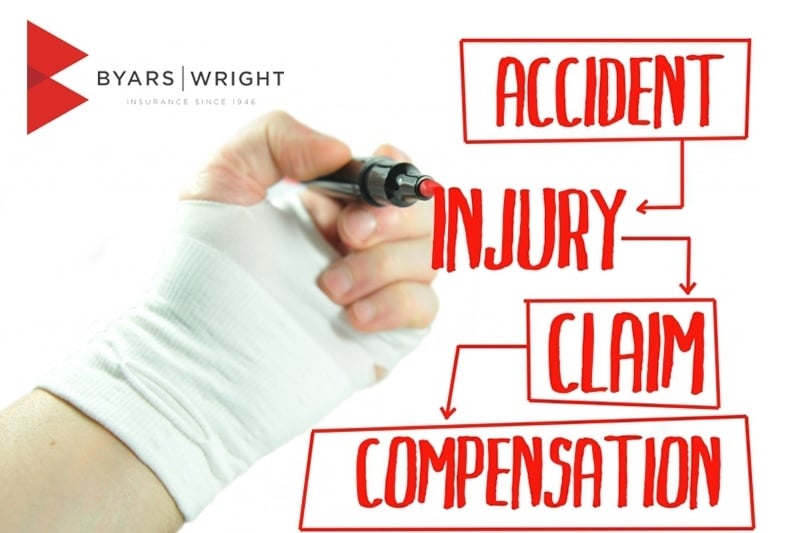 23 Jul

Avoid Workers' Compensation Claims by Preventing Heat-Related Illnesses on Construction Sites

July 23, 2018
Post by Byars|Wright

By: Gabe Clement, Commercial Insurance & Bonding

In the South, we all know how brutal the sun can be especially during the dogs days of summer. Those working on construction sites and roadwork projects are getting direct exposure, leaving them vulnerable to heat exhaustion, or worse, heat strokes.

This is why it's no surprise that heat-related workers' compensation claims are fairly common this time of year. Luckily, there are many things employers can do to prevent heat-related illnesses, and below are five effective ways to avoid unnecessary heated-related workers' comp claims this summer.
Know the signs. All employers in the construction industry should know the signs of both heat exhaustion and heat stroke. Of course, while heat exhaustion isn't necessarily detrimental enough to shut down a job site or send the employee to the hospital, the person will experience symptoms like cramps and nausea. When this happens, it's crucial to get them cooled off as soon as possible.
On the other hand, during a heat-stroke, the person will actually stop sweating, and their temperature will go up to about 104 to 106 degrees, along with other symptoms like vomiting and rapid heartbeat. This is obviously a more serious condition, and the person should be taken to the hospital immediately. Whoever's in charge of the job site should know these signs like the back of their hand and be ready to act as soon as they spot them.
Educate employees. Along with the person in charge understanding the symptoms, it's important to teach employees as well. From knowing when it's time to take a water break, to remaining calm if a co-worker becomes ill, these types of toolbox talks can help everyone feel better prepared and ready to take action, if need be.
We've developed materials and binders that include toolbox talks and safety manuals and found that they can be very helpful for employers and project managers to keep their job site safe. Building a culture of safety for your company and your job sites can really help control workers' compensation costs, and it starts with educating all those involved.
Have routine breaks. This may be a given, but employers should always supply water or Gatorade on the job-site. While some employees may opt to bring a Diet Dr. Pepper to work, job-site managers should have plenty of water and other hydrating beverages available while encouraging routine breaks for employees to cool down.
Start work earlier. When I was in construction, we started two hours earlier in the morning so that we could get done before the sun was at its worst. This really helped to beat the heat and may be something to consider if scheduling allows on your next job.
There's no doubt that the construction industry is one of the most high-hazard industries out there, especially with the heat this time of year. That's why employers must proactively monitor employees and not push them over the limit during these hot summer months.
Along with keeping that in mind, by simply knowing the signs of these heat-related illnesses and taking steps to prevent them from occurring, you're going to be far less likely to have any heat-related workers comp claims this summer.
At Byars|Wright, we are committed to helping you establish a strong safety program that minimizes your workers' compensation exposures. I'd love the opportunity to stop by, shake your hand, and see how our team can help. You can reach me anytime at 205-221-8665.
"Every promise we make – and we mean every single one – is made on the belief that understanding is essential, trust is earned, and execution is everything. Above all, relationships matter."
Email Gabe Clement at gclement@byarswright.com.
As an independent insurance agency, we represent numerous companies, all with a history of excellent service. Through these companies, we will find the best pricing and coverage available for our customers.  We hope you'll reach out to us today online, or give us a call at (205) 694-0088.
Byars|Wright is a locally owned and operated independent insurance agency with five offices in the greater Birmingham area – including Jasper, Gardendale, Homewood, Alabaster, and Cullman – that has developed into a major provider of commercial and personal insurance. Since 1946, the agency has expanded its scope of business and delivers a wide-range of insurance products with quality coverage at competitive prices. Byars|Wright has been designated a Best Practices Agency by the Independent Insurance Agents and Brokers of America and was also named "Best Companies to Work For in Alabama" by Business Alabama in 2016, 2017, 2018. 2019. We Build People, Protect Relationships. Byars|Wright is Where Relationships Matter.