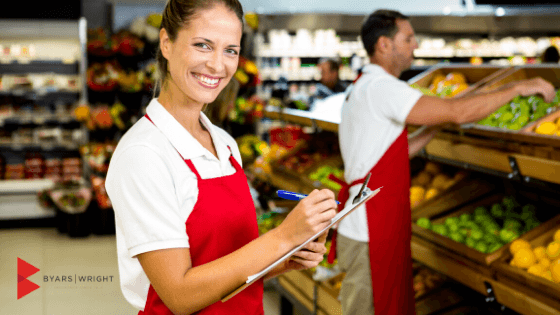 28 Nov

Are these terms included in your grocery store lease?

By: Paul Burnett, Producer 

Sharing retail space is not a new concept. Grocery stores often lease space to pharmacies, banks, and restaurants. This practice can not only reduce real estate costs for the grocer but can also attract new customers. 

While the concept can be financially beneficial, without a lease agreement detailing the insurance coverage each tenant needs, it can be detrimental. For instance, a pharmacy located inside the grocery store or firework stand located in the grocery store parking lot requires additional insurance coverage. If you are leasing space within your grocery store, consider including these terms in the grocery store lease agreement. 
4 types of insurance coverage your tenant needs
Whether you operate a chain supermarket or an independent grocery store, your exposures are the same. In order to protect yourself and your business, you need the right insurance, and so do your tenants. I recommend that your tenant(s) have these insurance policies in place: 
1. General liability coverage
Because the tenant is not covered by your general liability insurance policy, they need to have their own. A general liability policy helps cover costs for property damage claims, medical expenses if someone gets injured at your company, and advertising injury claims against your business as well as the administrative, court, judgments and settlement costs required to handle covered claims. The tenant's general liability policy should cover at least one million per-occurrence and two million aggregate limits. The tenant should not only have a general liability policy in place but also add the grocery store owner as an additional insured on the policy. 
2. Professional liability coverage for pharmacy tenants
If the tenant is a pharmacy, they will also need a professional liability policy with a one million dollar limit because the dispensing of drugs is not typically covered by a general liability policy.  Professional liability insurance helps protect against claims stating that you caused a customer financial harm by providing poor or wrong advice and services, or by failing to perform some service. Like with the general liability coverage, the tenant should add the grocery store owner as an additional insured party on the policy. 
3. Worker's compensation coverage
If the tenant has employees, they need to carry their own worker's compensation insurance. Worker's compensation insurance provides benefits to employees who suffer work-related injuries or illnesses. It helps cover costs for their medical care, wages from lost work time and more. This coverage protects the grocery store owner from getting involved with an employee injury situation with the tenant. 
4. Business personal property coverage 
As you may know, a general liability policy does not cover damage to your business property. However, business personal property coverage helps protect the building and its tools, equipment, inventory, and furniture. Because the tenant's property is not covered by the grocery store's policy, the tenant should have their own business personal property coverage to protect their own goods and property. 
Ultimately, including these insurance policies in your grocery store lease protects you and your business from additional exposures. Plus, it's vital to ask for a certificate to prove that the tenant has these policies in place and that you are added to the appropriate policies as an additional insured. 
If you'd like for me to review your current grocery store lease, don't hesitate to reach out. I'm in the business of helping the independent grocer, not just trying to sell a policy.
Learn more about grocery store insurance from Byars|Wright in Birmingham, AL
Byars|Wright is a locally owned and operated independent insurance agency with five offices in the greater Birmingham area – including Jasper, Gardendale, Homewood, Alabaster, and Cullman – that has developed into a major provider of commercial and personal insurance. Since 1946, the agency has expanded its scope of business and delivers a wide-range of insurance products with quality coverage at competitive prices. Byars|Wright has been designated a Best Practices Agency by the Independent Insurance Agents and Brokers of America and was also named "Best Companies to Work For in Alabama" by Business Alabama in 2016, 2017, 2018. 2019. We Build People, Protect Relationships. Byars|Wright is Where Relationships Matter.