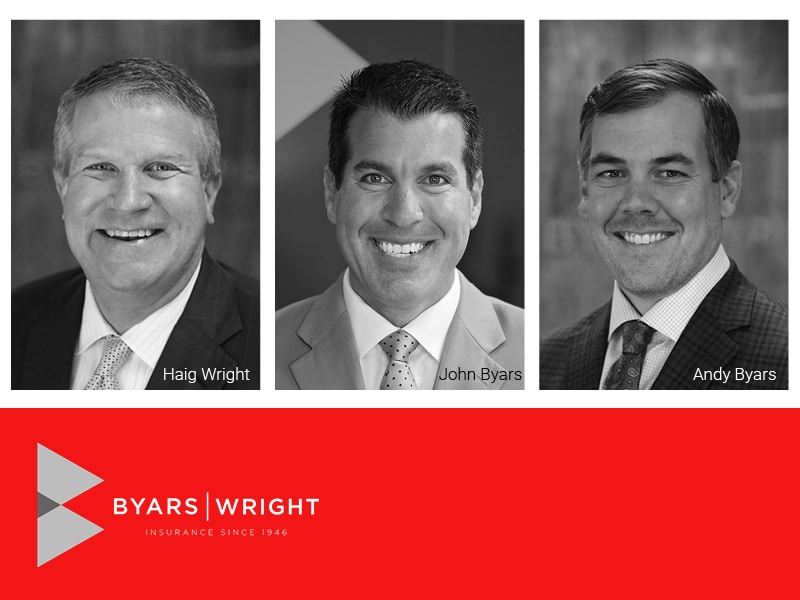 23 Jul

Business management: Our advice for running a privately owned, family-owned business

Running a privately owned, family-owned business is no easy task. You have to manage employees, juggle clients, handle finances; the list goes on and on. But even in the hustle and bustle of the days that seem to fly by and the minutes where you're filled with gratitude for this role, it's not uncommon to take a step back and wonder if you're running your business the "right" way. 

While every business is different, over the years, we've learned a thing or two about creating a successful business with satisfied long-term clients and happy, productive employees, and a solid perpetuation plan. While we didn't learn these principles overnight, we do believe others may find these pieces of advice helpful when it comes to running their own privately owned, family-owned business. 
Our best advice for running a successful small business
Take a look below at some of the best pieces of advice from our President and Vice-Presidents on how to run a successful business through productive employees and clients who continue to do business with you year after year. 
When it comes to clients, in order to be successful, I strongly believe you must act with a true servants heart and treat others the way you want to be treated. It's not just something you put on a billboard, but a sense of service that flows through your entire organization from the sales process to the service you provide. 
It's also imperative that you act with a sense of urgency and professionalism, pay attention to the details, and of course, deliver – deliver your product, service your product and stand behind your product. 
When it comes to finding the "right way" to run your business, don't complicate it; just treat others the way you'd like to be treated and take care of people. It really can be that simple.
– W. Haig Wright II, CIC, President of Byars|Wright
As a business owner, your ultimate goal should be to have the right people on your team who fit well into your company culture. It's essential that your team work well together and be able to work as one.
You also want to take proactive measures to ensure the happiness of your employees. There's no question that happy employees are more productive, and at the same time, you must also be appropriately transparent with them. They should never feel like you're trying to hide something. Make sure they know how important they are to your company and understand that they're an integral part of the team. At the end of the day, it has to be more than just business. You have to really get to know them and learn what's going on in their lives. It can't just be about what they're giving you from 8-5. That's never going to be a good relationship.
Finally, when it comes to clients, you have to do what you say you're going to do, and no matter what, work to build and nurture those relationships. Relationships are key; they are in our industry, and they are in almost every other industry. You have to have that relationship and strive to build it, not just focus on selling a product or service. 
-Andy Byars, CIC, Vice-President of Byars|Wright
When you're the owner of a business, you've got to build leaders because the truth is, you don't find great leaders, you build them. Then you empower them and let them lead. 
You empower people by clearly stating the "why" and "how" while ensuring these align with your goals and mission, but you must trust them with the "how". You can't micromanage, and you can't give your team the impression that they always have to be perfect. 
I strive to continue to develop as a leader and still have a long way to go. However, I have learned this: If you don't trust your team, either you have the wrong team, or you are the wrong leader. Either way, it's your issue to resolve.
-John Byars, CIC, Vice-President of Byars|Wright
From building your team to servicing your customers, running a successful business isn't always based on formulas and numbers. A successful business is built on relationships with both your clients and your employees, and in the long run, we believe that's what truly makes a business stand out from the rest. 
Learn more about running a privately owned, family-owned business from Byars|Wright in Birmingham, AL 
Byars|Wright is a locally owned and operated independent insurance agency with five offices in the greater Birmingham area – including Jasper, Gardendale, Homewood, Alabaster, and Cullman – that has developed into a major provider of commercial and personal insurance. Since 1946, the agency has expanded its scope of business and delivers a wide-range of insurance products with quality coverage at competitive prices. Byars|Wright has been designated a Best Practices Agency by the Independent Insurance Agents and Brokers of America and was also named "Best Companies to Work For in Alabama" by Business Alabama in 2016, 2017, 2018. 2019. We Build People, Protect Relationships. Byars|Wright is Where Relationships Matter.