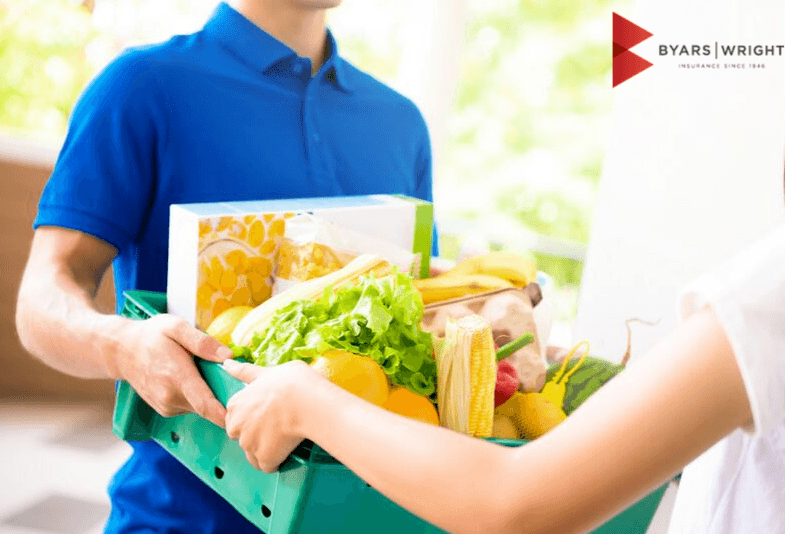 07 Nov

4 Risks You Can't Ignore When Starting a Grocery Delivery Service

By Paul Burnett, Producer

In recent years, we've definitely seen an increase in home delivery within the grocery retail world. Third-party services like Shipt and Instacart, and even retailers such as Walmart are now delivering groceries directly to customers. 

There's no denying that consumers are changing the way they purchase their groceries. This leaves many local grocers wondering if it's time to start their own grocery delivery service in order to stay competitive. 

But not so fast! Before you start hiring drivers to deliver groceries to your customers, you should know that with any kind of delivery service, there are quite a few risks involved. Once you leave the confines of your brick and mortar building, there are all kinds of additional hazards. 

1. Auto exposure. With all the issues around distracted and impaired driving, this is the most dangerous thing an employee can do in retail right now.


2. Risk of injury. You also have an increased risk of the employee getting injured at a customer's home. There could be a dog or other unknown hazard at a person's house that the employee may not foresee as a risk.

3. Liability risks. One other concern many employers don't think about is accusations made toward the employee away from your business that come down to one person's word against another. If you aren't properly covered, the cost to defend against such accusations may cost you dearly and could even tarnish the reputation of your business.

4. Crime exposure. Lastly, there's always the risk of theft when an employee is outside the store.  
The grocery delivery insurance policies you need in place
If you're a grocer starting your own home delivery service, your policies should include:

General liability to protect against third-party claims of negligence 

Commercial auto coverage, including non-owned auto in case an employee uses their own vehicle occasionally

Workers compensation in the instance that an employee gets injured on the job

Umbrella coverage

to increase the limits of protection 

Crime coverage to protect against theft 

Employee practices liability with third-party coverage in case any accusations are made against an employee
While these are pretty standard policies, you should be aware that some insurance carriers try to avoid any type of regular delivery service. 
You'll need to make sure your carrier is on board with insuring your delivery service and doesn't have any specific exclusions that may limit coverage in case of a claim. 
Just like any other business decision, you have to decide if it makes sense economically to pursue delivery. For some local grocers, the truth is that the cost and risks may outweigh the additional projected sales.
Starting a grocery delivery service: Is it worth it?
It's often a good idea for retailers to conduct a survey in order to see how much it would increase sales to start delivering. In today's grocery environment, retailers are scratching for every penny of sales they can get, so if it makes sense, then by all means, move forward. 
If it does make sense for your business, then I highly recommend sitting down with your insurance agent. You'll want to confirm coverages while also putting in place policies and procedures to clearly lay out expectations and protect all parties involved.
Learn more about insuring your home delivery service from Byars|Wright in Birmingham, AL
Byars|Wright is a locally owned and operated independent insurance agency with five offices in the greater Birmingham area – including Jasper, Gardendale, Homewood, Alabaster, and Cullman – that has developed into a major provider of commercial and personal insurance. Since 1946, the agency has expanded its scope of business and delivers a wide-range of insurance products with quality coverage at competitive prices. Byars|Wright has been designated a Best Practices Agency by the Independent Insurance Agents and Brokers of America and was also named "Best Companies to Work For in Alabama" by Business Alabama in 2016, 2017, 2018. 2019. We Build People, Protect Relationships. Byars|Wright is Where Relationships Matter.